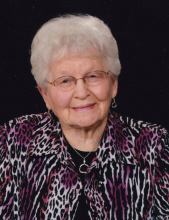 Wilmina Kooiker
96
Hull, Iowa
March 8, 2019
Wilmina Kooiker, 96, of Hull, Iowa, passed away Friday, March 8, 2019, at Sanford USD Medical Center, Sioux Falls, South Dakota. 
Funeral service will be at 10:30 a.m. Wednesday, March 13, at American Reformed Church, Hull, with interment in Hope Cemetery, Hull.
Wilmina Burggraaff was born June 17, 1922, in Nieuwkoop, The Netherlands, the daughter of Leonard and Marie (Van Dyk) Burggraaff. She moved to the United States with her family in 1927. They settled at Boyden, Iowa, where she attended school through eighth grade.
On Jan. 5, 1944, she married Richard Oostenink. They farmed northeast of Hull. Her husband passed away in August 1976. She then moved into Hull.
In August 1991, she married Arthur Kooiker. They continued to live in Hull. Later, she moved to the Christian Retirement Home in Sheldon. Her husband passed away Oct. 22, 2013.
Survivors include three sons, Donald (Joyce) Oostenink and James (Alethea) Oostenink, all of Hull, and Robert Oostenink of Sioux Falls, South Dakota; a daughter-in-law, Lois Oostenink of Waukee, Iowa; nine grandchildren, 29 great-grandchildren; three stepchildren, three stepgrandchildren, two stepgreat-grandchildren and two sisters-in-law, Betty Burggraaff and June Broek.
In addition to her husbands, she was preceded in death by two sons, Kenneth and Dennis Oostenink; a daughter-in-law, Laurie Oostenink; three brothers, Richard, Arie and John Burggraaff; a sister, Effie Henning; and three stepgrandchildren.