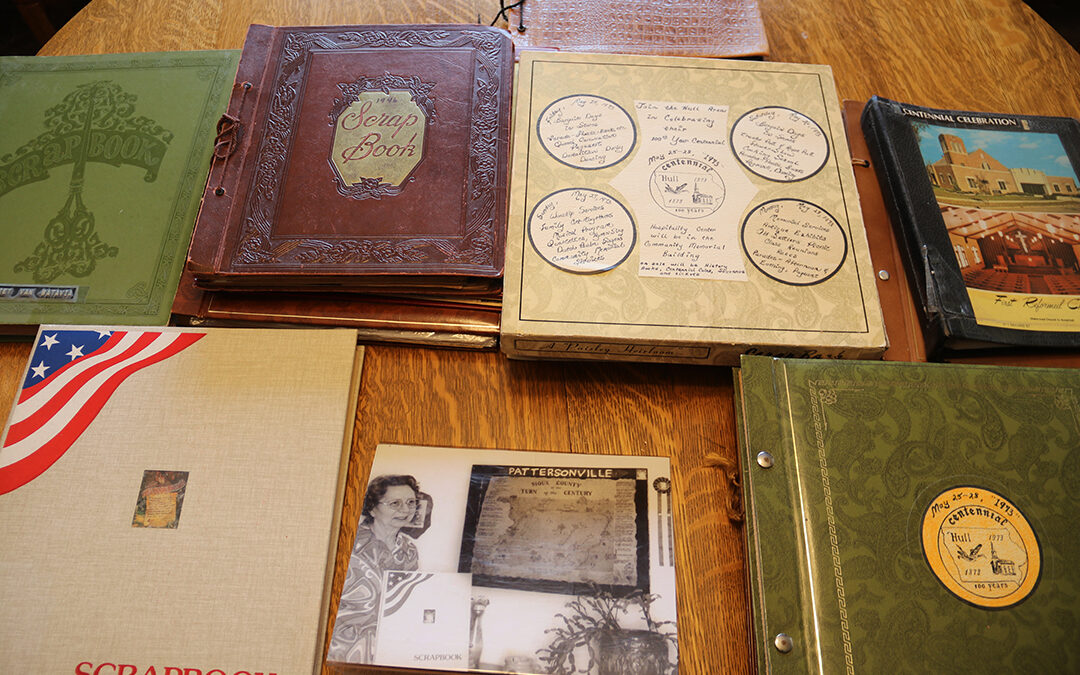 A reflection on the generational impact of Harriet Van Batavia Shane D. Johnson |Staff Writer TREASURED HEIRLOOMS(Top) Pictured is a locket once owned by Harriet Van Batavia.  The locket featured an agricultural embossment as well as photos of her two daughters, Ruth and Eldora. (Bottom) Pictured are the many scrapbooks of Harriet Van Batavia. The oldest...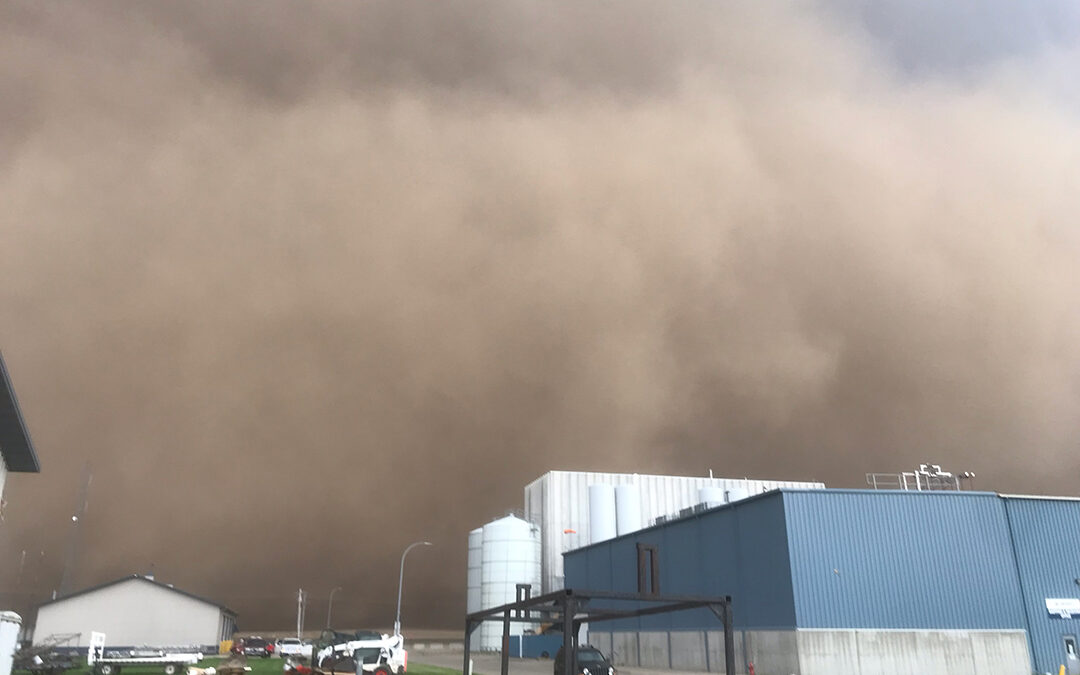 Shane D. Johnson |Staff Writer THE VIEW NEAR AGROPUR CHEESE PLANTPictured is the scene of a dust storm looming west of Agropur in Hull, bringing high winds and a rainstorm.  The...
Shane D. Johnson | Staff Writer Clay Craighton, an Agoro carbon cropping agronomist, is working toward highlighting the benefits of Agoro Carbon Alliance and his most recent row...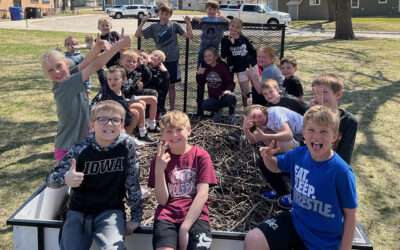 Julie Bosma | Office Manager MANY HANDS MAKING LIGHT WORKThird-grade students at Hull Christian...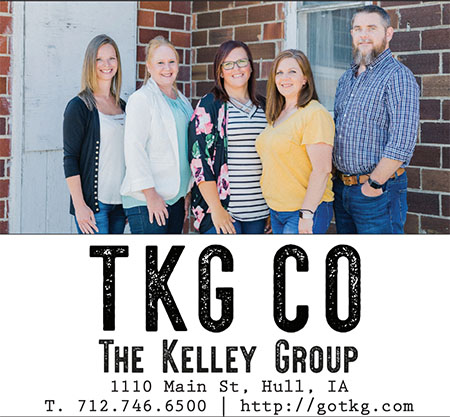 34 Sioux City, Iowa May 3, 2022 Anthony Thomas Cooper, 34, of Sioux City, Iowa, died Tuesday, May 3, 2022, at MercyOne Siouxland Medical Center in Sioux City. Memorial service was Monday, May 9, at Porter Funeral Home, Rock Valley. Anthony Cooper was born...
87 Rock Valley, Iowa April 28, 2022 William Riphagen, 87, of Rock Valley, Iowa, died Thursday, April 28, 2022, at Hegg Health Center in Rock Valley. Memorial service was Tuesday, May 3, at Carmel Reformed Church. William Riphagen was born July 24, 1934,...
94 Hills, Minnesota April 20, 2022 Arthur Boeve, 94, of Hills, Minnesota, died Wednesday, April 20, 2022, at Tuff Memorial Home in Hills. Memorial service was Friday, April 29, at Steen Reformed Church, Steen, Minnnesota, with interment in Eastside Cemetery,...
85 Rock Rapids, Iowa April 12, 2022 Helen Overman, 85, of Rock Rapids, Iowa, died Tuesday, April 12, 2022, at Avera Merrill Pioneer Hospital in Rock Rapids. Funeral service was Saturday, April 16, at First Reformed Church, Rock Rapids. Helen Boeve was born March...
91 Sibley, Iowa April 8, 2022 Dale Slykhuis, 91, of Sibley, Iowa, died Friday, April 8, 2022, at Sibley Nursing & Rehab Center. Funeral service will be at10 a.m. Wednesday, April 13, at Ashton Bible Church, Ashton, Iowa, with interment in Gilman Township...
89 Sheldon, Iowa April 2, 2022 Gertrude "Trudy" Woudstra, 89, of Sheldon, Iowa, formerly of Hospers, Iowa, passed away Saturday, April 2, 2022, at Sioux Center Health. Funeral service was Friday, Aprril 8, at First Christian Reformed Church, Hospers, with interment in...
66 Boyden, Iowa April 4, 2022 Leland Jiskoot, 66, of Boyden, Iowa, died unexpectedly Monday, April 4, 2022, at Avera Merrill Pioneer Hospital in Rock Rapids, Iowa, where he was visiting his father who was hospitalized there at the time. Funeral services were Friday,...
95 Sheldon, Iowa March 25, 2022 Joy Van Velzen, 95, of Sheldon, Iowa, passed away Friday, March 25, 2022, at Cobble Creek Assisted Living in Sheldon. Memorial service was Wednesday, March 30, at Andringa Funeral Home, Sheldon, with interment in Sheridan Township...
Trinity Christian boys' golf Trinity Christian finishes 11th out of 11 teams, but Alec De Boer gets medalist and all-conference honors Nathan Broek | Sports Editor The Trinity Christian boys' golf team saw their 2022 team season come to an end at the Class 1A...
Class 1A state-qualifying in Lawton Bronson The 2022 season comes to an end for Trinity Christian girls at Class 1A state-qualifying meet at Lawton-Bronson Nathan Broek | Sports Editor Dustin Hoksbergen of Trinity Christian leaps over the high jump bar during the...
Class 2A state-qualifying in Cherokee Western Christian girls to send eight events to Des Moines with the Wolfpack boys sending six Nathan Broek | Sports Editor Derek Heynen of Western Christian prepares to launch the discus during the Class 2A state track and...
Boyden-Hull/Rock Valley girls' and boys' track Nathan Broek | Sports Editor Photogrpahed front row left to right: Bryson Van Grotheest, Makenzie Rensink, Kyler Bomgaars, Ellie Woelber, Taiten Den Besten. Back: Rilan Tiedeman, Vanze Katzfy, Evan Janzen, Landyn Van...
Western Christian girls' golf Western scores a 459 on 18 holes to conclude the 2022 regular season Nathan Broek | Sports Editor Reagan Roetman of Western Christian chips onto the green during Class 2A Region 1A Girls' Golf Tournament action at Landsmeer Golf Club in...
Lakes Conference boys' golf tournament After acing all the Lakes Conference duals in 2022, Wolfpack finish it off with tournament title Nathan Broek | Sports Editor Caleb Douma of Western Christian tees off during the Class 2A sectional golf meet at Rolling Hills...
Boyden-Hull/Rock Valley boys' soccer Goal midway through second half does not give Boyden-Hull/Rock Valley enough momentum to top Sioux Center on the road Angel Rodriguez of Boyden-Hull/Rock Valley and a Sioux Center player attempt to get their heads on the ball...
Boyden-Hull/Rock Valley girls' soccer Boyden-Hull/Rock Valley cannot keep up with the speed of Sioux Center in a 10-0 defeat Nathan Broek | Sports Editor Sioux Center 6-4 10 Boyden-Hull/Rock Valley 0-0 0 ROCK VALLEY-Sioux Center had a speed advantage over...