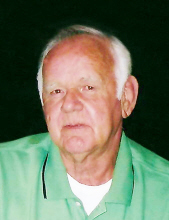 84
Orange City, Iowa
February 9, 2021
Wayne Marra, 84, of Orange City, Iowa, passed away Tuesday, Feb. 9, 2021, at Royale Meadows Care Center in Sioux Center.
Private family funeral service was Friday, Feb. 12, at Oolman Funeral Home, Orange City, with interment in Memory Gardens Cemetery, Sioux Center, Iowa.
Wayne Harley was born July 15, 1936, in Orange City, son of Wilmar and Evelyn (Kroese) Marra. He grew up in Hull, Iowa, where he attended Hull Christian School and graduated from Western Christian High School.
On July 2, 1955, he married Adrianna Mae "Mick" Kleene. In September o1955, he entered the U.S. Army. After being discharged, he worked at Kooiker Manufacturing and Hull Creamery. They then moved to Orange City where he worked at Kraai Furniture until his retirement. His wife passed away March 23, 2014.
Survivors include his son, Bruce (Tricia) Marra of Hull; two daughters, Dawn (Loren) Wynia and Rhonda Robyn, all of Orange City; a daughter-in-law, Julie Marra of Sioux Falls, South Dakota; 11 grandchildren; 15 great-grandchildren; two sisters-in-law, Diane Niemeyer of Inwood, Iowa, and Diana Marra of Fergus Falls, Minnesota; and many nieces and nephews and friends.
In addition to his parents and wife, he was preceded in death by his son, Mark Marra, and three brothers, Thane (Bette) Marra, Eugene Marra and Warren Marra.