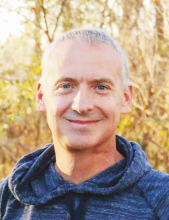 47
Rock Rapids, Iowa
June 25, 2021
Todd Warntjes, 47, of Rock Rapids, Iowa, passed away Friday, June 25, 2021, at this home.
Funeral service will be Thursday, July 1 at 10:30 a.m. at First Reformed Church, Rock Rapids, with interment in Riverview Cemetery, Rock Rapids. Visitation with the family will be Wednesday, June 30, from 5-7 p.m. at the church.
Funeral arrangements are under the care of Oolman Funeral Home in Hull.