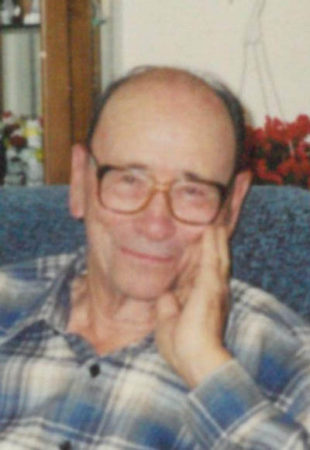 Sylvester Harms
97
George, Iowa
March 10, 2019
Sylvester Harms, 97, of George, Iowa, died Sunday, March 10, 2019, at Sanford Senior Care, Sheldon, Iowa.
Memorial service was Thursday, March 14, at First Baptist Church, rural George, with interment in Evergreen Lawn Cemetery, George.
Sylvester J. Harms was born Oct. 3, 1921, near Aurora, South Dakota, the son of John and Johanna (Meester) Harms. The family moved to a farm north of George when he was 1-1/2 years old. He attended country school and later helped farm. 
On March 14, 1944, he married Hiekelena Arends. They farmed the family farm until retiring in 1988 and moving into George. This past year, they moved to Cobble Creek Assisted Living in Sheldon. After having a stroke in November 2018, he moved to Sanford Senior Care, Sheldon.
Survivors include his wife; two children, LaDonna Schmith of Boyden, Iowa, and Gerald (Patricia) Harms of George; nine grandchildren; 23 great-grandchildren; 22 great-great-grandchildren; nieces, nephews and other extended family members.
He was preceded in death by his parents; brothers and sisters-in-law, Bruno (Anna) Harms, Jacob (Annie) Harms and LeRoy (Mildred) Harms; son-in-law, Dean Schmith; one great-grandson and one great-great-granddaughter.