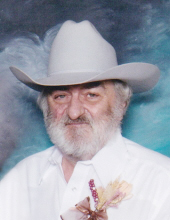 76
Hull, Iowa
September 5, 2021
Richard Beyer, 76, of Hull, Iowa, passed away Sunday, Sept. 5, 2021, at Sioux Center Health.
Private family graveside service was Wednesday, Sept. 8, at Hope Cemetery. Hull.
Richard Alan was born June 24, 1945, in Sheldon, Iowa, son of Lambert and Lucile (Stegemann) Beyer. He grew up near Hull where he attended country school and graduated from Boyden-Hull High School.
On Nov. 12, 1965, he married Sandra Henderson. Shortly after their marriage, he was drafted into the U.S. Army, serving in Vietnam. Following his honorable discharge in 1967, he returned to Hull where he helped his parents farm. He and Sandy were eventually able to purchase their own acreage one mile south of Hull where they made their home until their marriage ended in 1985.
On March 6, 1996, he married Robin Friedrichs. In addition to farming he worked as a mechanic, sold used cars and worked for B & M Construction in Hull.
Survivors include his wife; three children, Richard (Nora) Beyer of Rock Valley, Iowa, Kathy (Jerry) Schemmel of Alvord, Iowa, and George (Heather) Beyer of Sibley, Iowa; eight grandchildren; 11 great-grandchildren; and numerous extended family and friends.
In addition to his parents and former wife, he was preceded in death by an infant brother, Wayne Beyer.