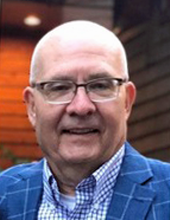 63
Edina Minnesota
May 25, 2021
Orlin Te Slaa, 63, of Edina, Minnesota passed away Tuesday, May 25, 2021, after battling COVID.
Funeral service was Monday, May 31, at First Reformed Church, Hull, Iowa, with interment in Hope Cemetery, Hull.
Orlin was born Oct. 26, 1957, in Hull, Iowa, to Gerben and Therissa (Andela) Te Slaa. He graduated from Western Christian High School in Hull and completed his bachelor's degree in accounting at Augustana University in Sioux Falls, South Dakota. He went on to complete his master's degree in public accountancy and earned his juris doctorate degree from University of South Dakota School of Law in Vermillion. After graduating from law school, he began practicing at Arthur Andersen in Minneapolis and later at Gray Plant Mooty as an international estate planner. He became a founding shareholder in the law firm Walsten & Te Slaa P.A., in Bloomington, Minnesota, where he had practiced for more than 20 years.
Survivors include his wife of 28 years, Julie; a son, Ryan (Emily) Ritchie; a daughter, Brittany (Jesse) Sievers; five grandchildren; a sister, Helen (the Rev. Irwin) Van Leeuwen; two brothers, Gaylen (Laura) Te Slaa and Terril (Lori) Te Slaa; along with nieces, nephews and other family and friends.
He is preceded in death by his parents.