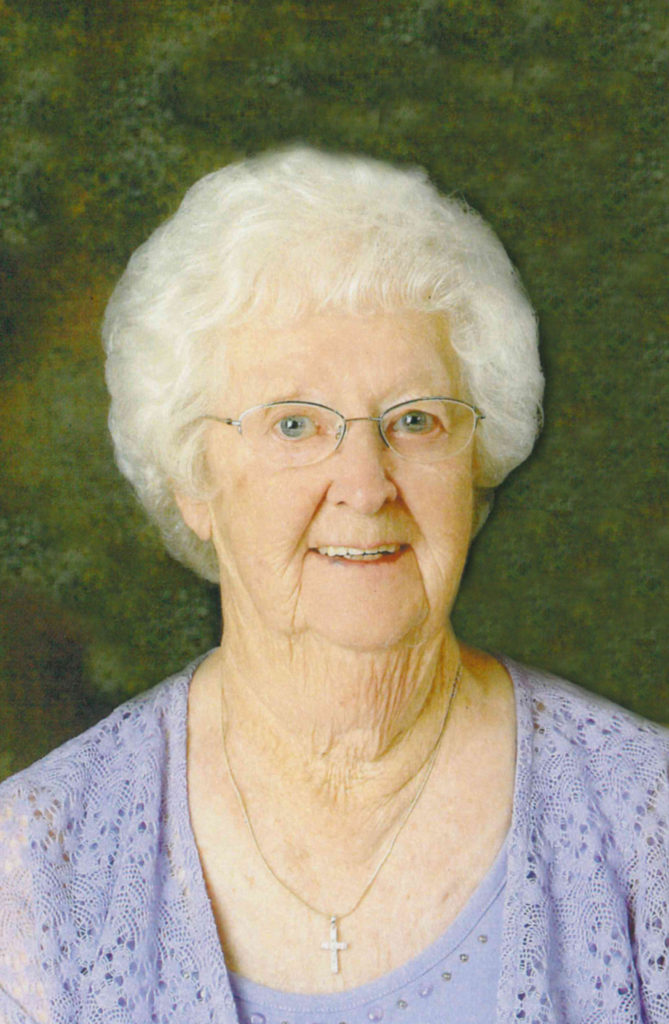 94
George, Iowa
June 4, 2020
Netty A. Woelber, 94, of George, Iowa, died Thursday, June 4, 2020, at Good Samaritan Society in George.
Funeral services were Monday, June 8, at St. Paul Lutheran Church, rural Hull, Iowa, with interment in the church cemetery.
Netty Schuett was born Feb. 11, 1926, near Hull to Herman and Margaret (Hagenah) Schuett. She attended country school through eighth grade and then graduated from Hull High School. As a young person, she helped area families.
On Sept. 26, 1945, she married Lawrence Woelber. They farmed in the Boyden, Hull and George areas. They moved in to George in 1993.
Survivors include four children, Darlene A. Woelber of Hull, Kenneth and Debbie (Winter) Woelber of Hull, Doug Woelber of George and Beverly Woelber of George; seven grandchildren; 10 great-grandchildren and four great-great-grandchildren.
She was preceded in death by her parents; her husband; brothers, Erhardt "Eddie" (Frances) Schuett and Helmuth (Florence) Schuett, and sister, Betty (Walter) Goeringer.