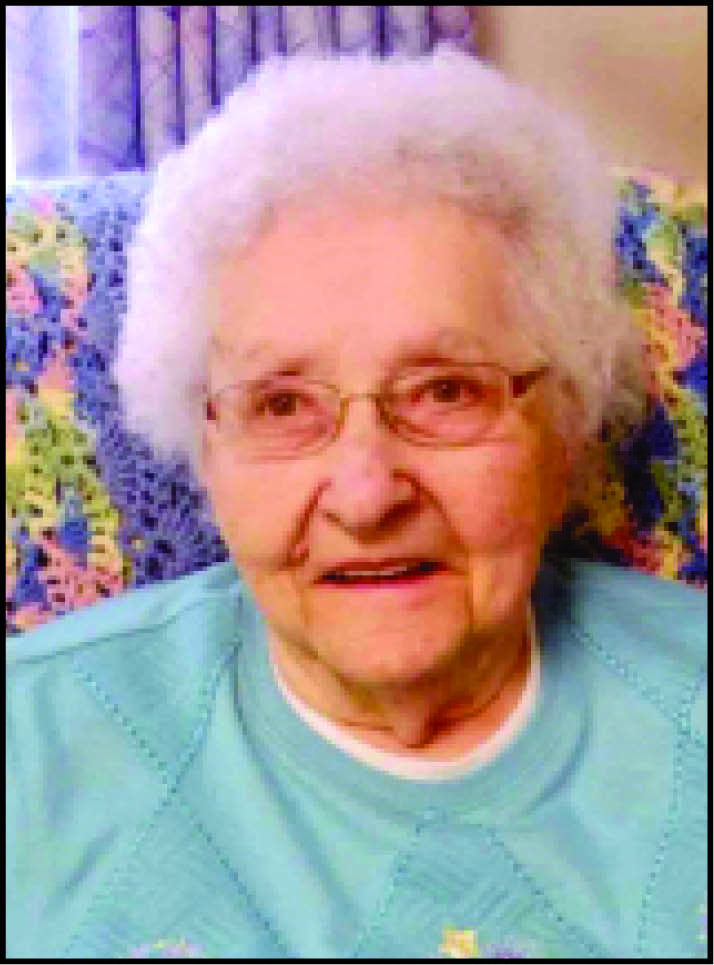 Nellie Brunsting
94
Hull, Iowa
December 20, 2016
Nellie Brunsting, 94, of Hull, Iowa, passed away Tuesday, Dec. 20, 2016, at Pleasant Acres Care Center in Hull.
Funeral service was Friday, Dec. 23, at First Christian Reformed Church, Hull, with interment in Hope Cemetery, Hull.
Nellie Lena Van Ginkel was born April 27, 1922, in rural Hull, the daughter of Cornelius and Anna (De Boer) Van Ginkel. She was raised in Hull where she attended school through eighth grade.
On Oct. 24, 1941, she married Harvey Franklin Brunsting. They made their home in Hull where she was a housekeeper at the telephone office and at Pizza Ranch headquarters. She also worked at a grocery store and Radio and TV Center, both in Hull. In earlier years, she and her mother catered many functions, especially weddings, and she worked in the kitchen at Western Christian High School. Her husband passed away July 28, 1975.
Survivors include two sons, Rodney (Cheryl) Brunsting of Omaha, Nebraska, and Kenneth (Janet) Brunsting, of Hull; a daughter-in-law, Janyce Brunsting of Hull; 16 grandchildren; 22 great-grandchildren; a sister, Martha Ver Hey of Sioux Falls, South Dakota, and two sisters-in-law, Berdena Van Ginkel of Benson, Arizona, and Evelyn Leafstedt of Alcester, South Dakota.
She was preceded in death by her parents; husband; son, Conrad Brunsting; a grandson in infancy; two brothers, Lewis and Peter Van Ginkel; and a brother-in-law, Frank Ver Hey.