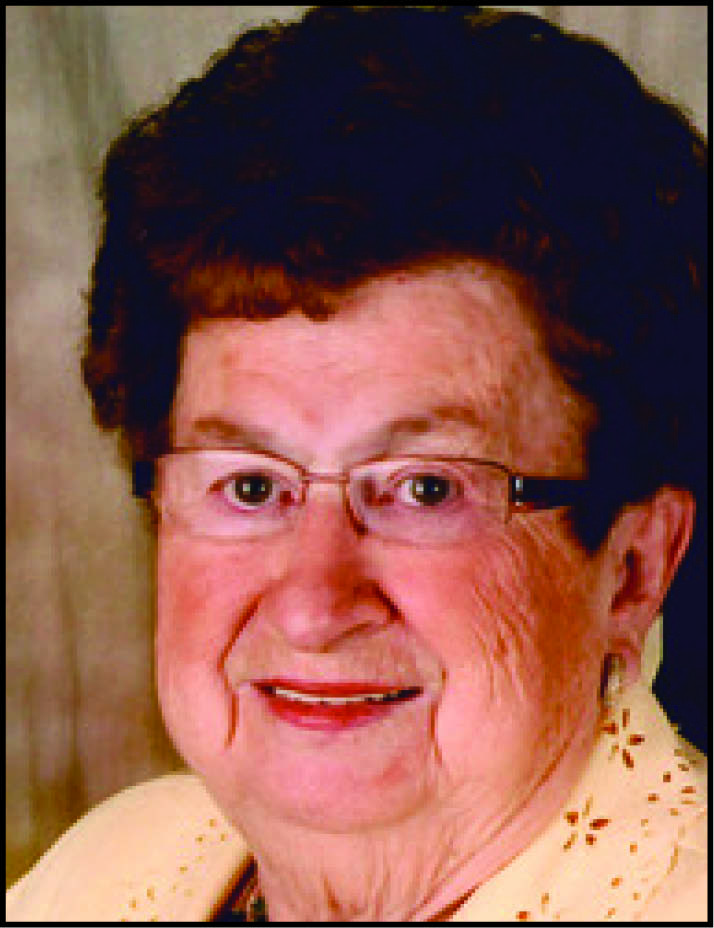 Marie Postma
87
Rock Rapids, Iowa
June 8, 2017
Marie Postma, 87, of Rock Rapids, Iowa, died Thursday, June 8, 2017, at Rock Rapids Health Centre.
Funeral services were Monday, June 12, at Doon United Reformed Church with interment in Hillside Cemetery, Doon. 
Marie DeBruin was born June 13, 1929, in Maurice, Iowa, daughter of John Peter and Maria (Beukhof) DeBruin. She attended country school in Maurice until the family moved to Alvord, Iowa, where she finished country school, graduating from eighth grade.
On Oct.13, 1949, she married Gilbert "Gib" Postma. They made their home in Doon until moving to Rock Rapids in 2014. She worked for 30-plus years cleaning for Valley Manor (Whispering Heights) in Rock Valley.
Survivors include her husband; seven children, Rod (Joella) Postma of Doon, Janice Den Besten of Rock Rapids, Doug (LaVonne) Postma of Rock Valley, Glenn (Rhonda) Postma of Doon, Dwayne (Sharon) Postma of Rock Rapids, Bud (Kelly) Postma of Madison, South Dakota, and Mike Postma of Huron, South Dakota; daughter-in-law, Lorna Postma of Hull; 22 grandchildren; 44 great-grandchildren; two great-great-grandchildren; and sister, Helene Niemeyer of Doon.
She was preceded in death by her parents; son, Donald Postma; father- and mother-in-law, Marc and Coba Postma; and siblings, Jen (Hank) Teunissen, Clara (Dan) DeVries, Tom (Martha) DeBruin, Albert (Henrietta) DeBruin, Pete DeBruin, Jake DeBruin, Garrett DeBruin, Pete (Irene) Rietsma, Heinie (Etta) DeBruin, and infant sister, Marie DeBruin.