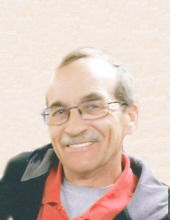 62
Boyden, Iowa
February 7, 2021
Kim Ochsendorf, 62, of Boyden, Iowa, died Sunday, Feb. 7, 2021, at Sanford Sheldon.
Funeral services were Thursday, Feb. 11, at United Presbyterian Church, Boyden, with interment in Sheridan Township Cemetery, rural Boyden,
Kim Alan Ochsendorf was born Aug. 13, 1958, in Canby, Minnesota, son of Alvin and Doris (Ormseth) Ochsendorf. He attended school in Canby until 1969 when the family moved to Sheldon, Iowa. He graduated from Sheldon High School in 1977. He joined the Iowa National Guard in 1976 and served 21 years.
On June 14, 1980, he married Stephanie Krahling. They lived in Boyden where he worked at Demco 41 years. He served on the Boyden Area Fire Department 25 years, 12 as fire chief. He also was a City Council member a number of years. He also served on numerous boards for the City of Boyden. The couple served as janitors at Boyden United Presbyterian Church 24 years.
Survivors include his wife; a daughter, Rachel (Ryan) Bolkema of Hull, Iowa; a son, Eric (Becky) Ochsendorf of Hull; three grandchildren; mother-in-law, Marvella Krahling of George, Iowa; brother, Larry (Jan) Ochsendorf of Apple Valley, Minnesota; sister, Kaye (Gene) Eilers of Canby; brother, Dave Ochsendorf of Sheldon Iowa; sister, Lisa (Vernell) Buyert of Sheldon; sister-in-law, Kandy Guse of Sheldon, and numerous nieces and nephews.
He was preceded by death by his parents, brother, Mike, and father-in-law Dennis Krahling.