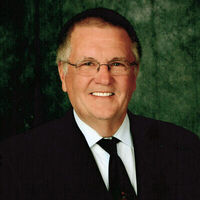 Jay Broek
78
Sioux Center, Iowa
April 17, 2020
Jay Broek, 78, of Sioux Center, Iowa, died Friday, April 17, 2020, at his home.
Private family services were Tuesday, April 21, at Memorial Funeral Home, Sioux Center, with interment in Pleasant Hill Cemetery, Ireton, Iowa.
Jay Elroy Broek was born March 27, 1942, in Sioux County Iowa, son of David and Cornelia (Vande Garde) Broek. He graduated from Western Christian High School.
On Aug. 9, 1963, he married Marlene Bonnema. He started a business in Ireton called Jay's/Ireton Body Shop which he operated from 1963-2003. He also worked at Lem's Auto Recyclers in Doon, Iowa, from 2003-2019. The couple lived in Ireton from 1964 until moving to Sioux Center in 2014.
Survivors include his wife; son, Doug (Audrey) Broek of Ireton; daughter, Melody Reuvers of Boyden, Iowa; son, Craig (Jeanine) Broek of Denver, Colorado; seven grandchildren; brothers, Darwin (Evanette) Broek and Roger (Linda) Broek; in-laws, Leora (John) Van Middendorp, Gerv (Helen) Bonnema, Cheryl Frost, Joyce Williams and Duane (LeaAnn) Bonnema.
He was preceded in death by his parents; one granddaughter; son-in-law, Doug Reuvers; parents-in-law, Melvin and Gertie Bonnema, and brother-in-law, Gary Frost.