Erwin Hatting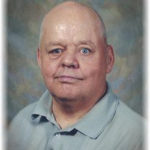 78
Ashton, Iowa
November 16, 2019
Erwin Hatting, 78, of Ashton, Iowa, passed away Saturday, Nov. 16, 2019, at Sanford Sheldon Senior Care in Sheldon, Iowa.
Funeral Services were Friday, Nov. 22, at Andringa Funeral Home, Sibley, Iowa, with interment in St. Mary Catholic Cemetery, Ashton.
Erwin "Erv" Frank Hatting was born July 11, 1941, near Ashton, to Herman and Marie (Stallman) Hatting. He attended St. Joseph Catholic School in Ashton and Ashton Public School. He served in the military from January 1959 until July 1967. 
On Sept. 26, 1972, he married Delores "Lori" King. They lived Spirit Lake, Lake Park and Melvin, Iowa. He was janitor at Melvin Elementary School three years until it closed, then worked for Graves Construction and Heartland Construction. In 1986, the moved to the Hatting farm near Ashton. 
Survivors include two sons, Walter Trimble of Othello, Washington, and Terry (Dawn) Hatting of Hull, Iowa; one daughter, Tanya (Phillip) Fuoss of Spencer, Iowa; one daughter-in-law, Cindy Hatting of Glidden, Iowa; seven grandchildren; four stepgrandchildren; two great-grandchildren' three stepgreat-grandchildren; two sisters, Alice Hassebroek of Spirit Lake, Iowa, and JoAnn (Gary) Groth of Sioux Falls, South Dakota; one brother, Elmer (Nelva) Hatting of Ocheyedan, Iowa, and many nieces, nephews and cousins.
He was preceded in death by his wife; son, Tony Hatting; parents; parents-in-law, Charles and June King; brother, Ambrose Hatting; brothers-in-law, Dale Hassebroek, David King and Marvin Thornburg, and sisters-in-law, Darla McKernan-Schweigert and Dorothy King.