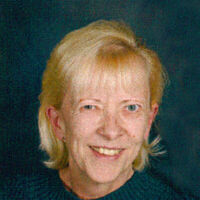 70
Carmel, Iowa
August 27, 2020
Delilah Marie "Dee" De Stigter, 70, of Carmel, Iowa, died Thursday, Aug. 27, 2020, at Pleasant Acres Care Center in Hull, Iowa.
Private family services will be at a later date.
Delilah Marie Kasters was born June 6, 1950, in Rock Rapids, Iowa, to Herman and Lilian Kasters. She grew up in the Hull, Iowa, area and graduated from Boyden-Hull High school.
On Nov. 6, 1970, she married William De Stigter. They lived in the Carmel area where she owned a beauty shop in her home 20 years.
Survivors include her husband; three children, Heath (Steph) De Stigter of Moville, Iowa, Heather De Stigter of Boone, Iowa, and Devvon De Stigter of Dell Rapids, South Dakota; nine grandchildren; brother, Harris (Bev) Kasters; sister-in-law, Ann Kaster; De Stigter in-laws, Glen (Viola) De Stigter, Barbara Mantel, Helen De Stigter, Linda Anderson, Nancy Kienapfel, Dave Glewwe, nephews and nieces.
She was preceded in death by her parents; a brother, Ladell Kaster; in-laws, Jack Mantel, Gerald De Stigter, Lester Anderson, Bruce Kienapfel and June Glewwe.