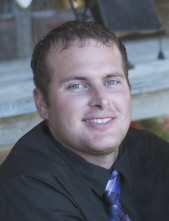 34
Sheldon, Iowa
December 11, 2020
Benjamin DeWit, 34, of Sheldon, Iowa, passed away Friday, Dec. 11, 2020 at Sanford Sheldon Medical Center.
Funeral service was Friday, Dec. 18, at Living Water Community Church, Sheldon, with interment in Hope Cemetery, Hull, Iowa.
Benjamin "Ben" Lee DeWit was born April 29, 1986, in Rock Valley, Iowa, son of Kenneth and Dee (Huisman) DeWit. He received his education in Boyden-Hull schools, graduating in 2004. He furthered his education at Northwest Iowa Community College in Sheldon, receiving a two-year degree as an electrician and in PLC programing.
On Aug. 22, 2008, he married Danae Vanden Top. They lived in Sheldon where he worked in various jobs in the electrician field and electrical maintenance. His last employment was in the maintenance department at Northwest Iowa Community College.
Survivors include his wife; daughter, Kailey DeWit of Sheldon; his parents of Hull; two brothers, Matt (Dawn) DeWit of Rock Valley and Darin (Janelle) DeWit of Hull; his father- and mother-in-law, Doug and Darla Vanden Top of Hull; a brother-in-law, Dale (Becca) Vanden Top of Sioux Falls, South Dakota; nieces, nephews and other relatives.
He was preceded in death by an infant brother, Kenton, and his maternal and paternal grandparents.