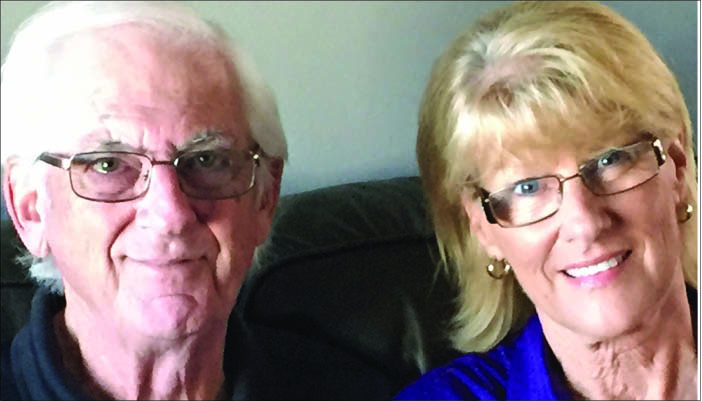 When Susan Roetman steps to the microphone next Wednesday at the Sioux County Relay For Life, she'll deliver a message of hope.
The annual Relay for Life is next Wednesday, June 14, at Hesla Field in Hull, beginning at 5:30 pm with a community barbeque. The opening ceremony is at 7:00, followed by the Survivor Walk.
Roetman was asked to speak at the Relay because her husband, Gary, has been battling cancer for nearly 30 years.
"Gary is a person of hope and he has such a positive attitude and he likes to share these with others who have cancer," said Susan.
Every three weeks Gary travels to Creighton University Medical Center in Omaha for five to six hours of chemotherapy to treat his pancreatic cancer.
"You get to know the people in the treatment centers and they're all ages," explained Susan. "Gary is always talking to them. He tells them his story of survival and he gives them hope."
Recently they met a young man who was just diagnosed with pancreatic cancer. "He's only 28 years old and he's scared," said Susan. "But Gary told him what he's gone through and how he's beating cancer and that seemed to help. The nurses at the treatment center always thank Gary for his positive attitude and the hope he gives to people who are just starting this cancer journey. He helps alleviate their depression and fear."
Gary was initially diagnosed with cancer in 1989. It was Lynch syndrome, also known as hereditary nonpolyposis colorectal cancer. He endured five surgeries until 2011, when his entire colon was removed.
He remained cancer-free for nearly three years and then lost 52 pounds in six weeks. In 2014 he was diagnosed with stage 2 pancreatic cancer and underwent surgery to remove parts of his small intestine, stomach, pancreas, bile duct and the whole gall bladder.
Three months later a check-up revealed his cancer had spread to the lymph nodes and was classified as stage 4.
"We were living in Loma Linda, California at that time and Gary was getting his treatments there," said Susan. "But after the cancer metastasized, his doctors said they couldn't do any more for him."
"At the same time our kids were asking us to move back to Hull, so we began looking for a hospital that could treat Gary. We discovered a doctor at Creighton who was trying a new chemo concoction for pancreatic cancer and the survival rates were at 80 percent."
They returned to Hull and Gary began treatments at Creighton. After five months the tumors were shrinking and five months later they were gone and his lymph nodes were back to normal.
It is an amazing story and one that Gary loves to share. "When he hears about someone who is diagnosed with pancreatic cancer, he gets right on the phone with them," said Susan. "He wants to share his story and encourage them. I think giving hope to others is God's plan for him."
Gary is still receiving chemo at Creighton every three weeks and gets his next CAT scan on Monday June 12. "We're praying that it will still be clean and we'll still have our miracle," she said.
"Cancer research is paying off and that's why something like the Relay for Life is so important."
Mady Hansmann, daughter of Dwayne and Rebecca Hansmann, Boyden, is also scheduled to speak during the Relay. The 16-year-old will be a junior at Boyden-Hull in the fall. She was diagnosed with ovarian cancer at age 11.