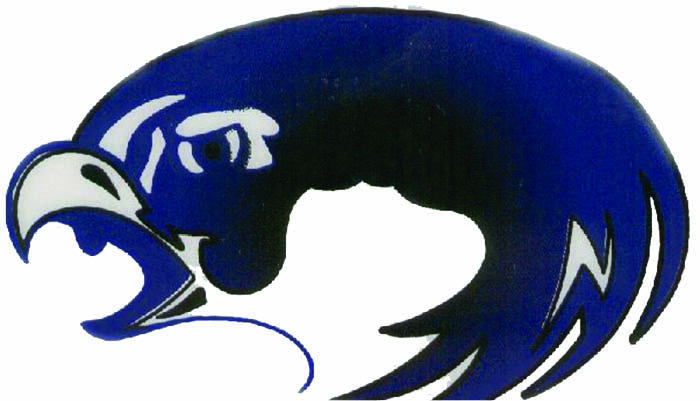 In order to build a successful athletic department, your athletes need to "buy into" the system and what the coaches are trying to teach them. Boyden-Hull/Rock Valley saw that success in football this past season with a state title and that favorable result carried over into other achievements throughout the athletic department this past school year.
After competing in Class 3A for a few years prior to this past season, the Nighthawks moved down to 2A for football and had some high expectations going into the year. In the end, Boyden-Hull/Rock Valley met those expectations going 12-1 and winning the state title over Union High School, La Porte City.
"We were pretty blessed to have some awesome kids that had all the abilities and talents that you are looking for in an athlete. Sometimes they may not be the best athletically, but I think they give a lot based on what God gave them," said Nighthawk football coach Cory Brandt. "They (the athletes) were great leaders, they really played hard and really bought into the team concept. They prepared extremely well and were just a riot to coach."
Brandt noted the team aspect was a key factor.
"They just really enjoy being part of a team. They really like that fellowship and just being together. That's just been a part of our tradition for a long time," Brandt said. "We don't always win state championships every year, obviously, but in general we've had a lot of success in our athletic programs over the years."
Prior to the state football title, the Nighthawks were also seeing slight success in its cross-country program with Sammy Blum and younger sister, Lizzy Blum, qualifying for the state cross-country meet in Fort Dodge. The boys' program finished 11th as a team at state qualifying in Orange City the week prior. Those successes soon had a trickle-down affect for the winter sports season, more specifically in basketball.
With a 17-6 record, the Rock Valley girls' basketball program went into the Class 2A Region 1 final against top-seeded Western Christian. The game was close until late in the fourth quarter before the Wolfpack defeated the Rockets 63-50. Western Christian went on to win the Class 2A state title.
The Boyden-Hull boys' basketball team had a similar outcome. The Comets made it all the way to the Class 1A Substate 1 game against Remsen-St. Mary's. Again, the game was a nail-biter, but Boyden-Hull came up short in the 56-51 decision. Remsen-St. Mary's ended up winning the first-round game of the state tournament before falling in the semi-finals and in the Class 1A consolation game.
The Rock Valley boys' basketball program finished the 2016-2017 season with a 16-6 overall record with the Boyden-Hull girls' basketball team finishing its season with a 7-16 mark under first-year coach Nathan Alexander. In wrestling, the Nighthawks sent Austin Rozeboom to the state tournament, where he finished in seventh place, with heavyweight Donni Kraai qualifying for the district tournament.
The momentum didn't stop in the spring sports season with the Nighthawks sending 13 total events to the state track meet. Cassie Van Beek was the main highlight with a state title in the high jump. Adding to the spoils was the Boyden-Hull boys' golf team, qualifying for the Class 1A state tournament for the first time in school history.
Boys' track coach Brian Moser gave credit to his student-athletes for their hard work and talents.
"We just had a good group of kids that are very coachable and were fun to be around. They were just quality individuals and that's what makes coaching so enjoyable," Moser said. "When you have that, the results kind of speak for themselves."
That hard work carried over into the summer. The Boyden-Hull/Rock Valley softball team was ranked in the top-five in Class 3A for much of the season, made its third-consecutive state tournament, the senior class finished with 133 career wins and the team overall finished eighth-best in Class 3A. The Nighthawk baseball team, meanwhile, was one run away from a state berth after falling to Sioux City Heelan 1-0 in eight innings in the Class 3A Substate 1 game Wednesday, July 19. Moser, who is the assistant baseball coach, said the team aspect was key in baseball.
"That's (team chemistry) what we talk about in football and that just kind of carries over into other things," he said. "The No. 1 thing that Cory (Brandt) has stressed is team and we're focused on becoming a team every year. Accepting roles, developing roles and playing for the guy next to you. We always say, 'Don't worry about yourself, worry about the team.' When you buy into that, the on-field success just kind of takes care of itself and goes from there."
Moser added the sharing program between the Boyden-Hull and Rock Valley school districts has taken off over the years.
"When I first started coaching football in 1994, I learned that it takes awhile to develop that team aspect. But in 1999 when we became the Nighthawks, it just seemed to have taken off from there. It gave us our own identity. It was no longer just Boyden-Hull or Rock Valley. It was just us. That's kind of where it started and from there it just kind of developed, and has gotten better all the time."
For softball coach Sara Friedrichsen, she said that team unity started with the seniors and the slogan "Finish."
"Finish is a word the seniors came up with and not necessarily because it's their last year, but it's a mentality," Friedrichsen said. "We finish every practice, we finish every play, we finish every inning, and we finish every game. I think that word sums it up."
Friedrichsen noted that the seniors from this past season will be missed, but knows her team will be able to fill those voids in 2018.
"They (the seniors) have left their mark, they've established their legacy here and they've set the bar high. I think we've got some talented young kids that can step in and fill those roles, but they've got some big shoes to fill," Friedrichsen said.
That goes for most of the Boyden-Hull/Rock Valley athletes for the 2018-2019 school year. But Brandt has no doubts the Nighthawk tradition and team aspect will carry the Comets, Rockets and Nighthawks through another year.
"The sharing program has been outstanding, as well as each school's individual programs," Brandt said. "It's a combination of many things and many aspects, but it's been our tradition from when one class leaves, another class steps up. We always tell them, 'OK, now it's your turn'."
Brandt also noted that having talented kids and a strong support system is, and will always be, key.
"I've just been very blessed to coach the kids I get to coach each day and with the people I get to work with. The team and family aspect is kind of what it's all about. That means giving the most of what God gave you, really going out and playing hard for each other and the people that God put around you," Brandt said. "I'm (also) thankful for our athletic directors and the administration for their support. They also play a big role in this as well. It's just been a positive thing for our kids."