Marvin Vis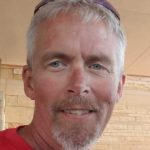 53
Hull, Iowa
July 19, 2019
Marvin Vis, 53, of Hull, Iowa, passed away Friday, July 19, 2019, at Sioux Center Health.
Private family service will be Wednesday, July 24, with interment in Hope Cemetery, Hull.
Survivors include his mother, Mae Vis of Hull; three children, Kaleb Vis, Riley Vis and Jamie Curiel, all of Hull; two grandchildren; a brother, Paul (Lora) Vis, of Hull; three sisters, Peggy (Glenn) Koele of Hull, Carla Koster of Eden Prairie, Minnesota, and Donna (Gary) Van Hout of Big Stone, South Dakota; nieces and nephews and great-nieces and nephews.
He was preceded in death by his father, Clayton W. Vis.