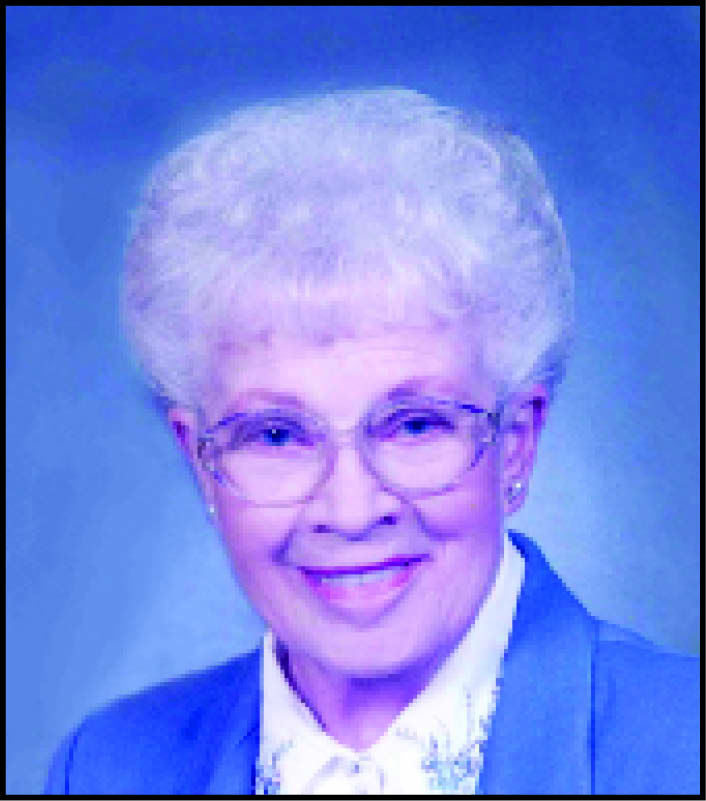 Ten Haken

92

Sheldon, Iowa

September 17, 2017

Antoinette "Toni" Ten Haken, 92, of Sheldon, Iowa, passed away Sunday, Sept. 17, 2017, at Fieldcrest Assisted Living, Sheldon.
Memorial service was Thursday, Sept. 21, at First Reformed Church, Boyden, with interment in Hope Cemetery, Hull.

Antoinette June De Wild was born June 8, 1925, the daughter of Henry and Dena (Meerdink) De Wild. She was raised in Hull, where she attended country school and graduated from the public high school.
On July 18, 1946, she married Vernon Ten Haken. They made their home in Boyden, where she was a homemaker. She also worked at Handicap Village, now Village Northwest Unlimited, Sheldon.

Survivors include her husband; three children, Sandee (Kevin Bartholomew) Ten Haken of Omaha, Nebraska, Ronley Ten Haken of Boyden and Lisa (James) Wheat of Glenwood, Iowa; four grandchildren; a sister, LaVonne De Zeeuw of Gilbert, Arizona, and a sister-in-law, Darlene Woelber of Hull.
In addition to her parents, she was preceded in death by an infant brother, Lester De Wild; two brothers-in-law, Robert "Bob" De Zeeuw and Lloyd Woelber; and a sister-in-law and her husband, Viola and Melvin "Charlie" Van Schepen.