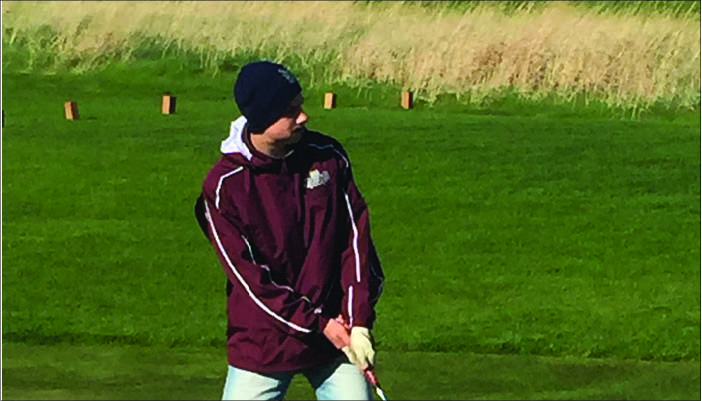 ORANGE CITY-The Western Christian and Unity Christian girls' and boys' golf teams renewed their rivalry Thursday in a non-conference double dual. Unfortunately for the Wolfpack, the Knights won both sides of the double dual.
The Western Christian boys fell 164-179. Boys' coach Jim Eekhoff said his team was short-handed and the reserves did not faire so well. Missing from the team were Caleb Harmsen, Taylor Westphal and Colyn Oostenink.
"We were missing three varsity golfers today who were on a choir tour. The guys we did have did not golf well," Eekhoff said.
Cade Broek and Carter Broek still had good rounds by shooting 42s with Brennan Kooi being the third-place golfer on the team with a 44. But Eekhoff hopes his team can bounce back quickly before the next meet.
"This was really the only bad team round we have had this year and, hopefully, this is just a one-time deal. We, obviously, would have probably been OK with all of our golfers here," he said."
The Western Christian girls, meanwhile, only fell by one stroke to Unity Christian, 216-217. Top individual golfers for the Wolfpack were Jaycie Van Zee with a 50 and Megan Hengeveld with a 51.
"I thought our girls played pretty well again today. Jaycie Van Zee and Megan Hengeveld both shot solid rounds," said Western Christian girls' coach Bill Harmsen. "I was happy with how we played with very little practice this week due to the weather. It was good to play Landsmeer with regionals being held here in a few weeks (Monday, May 15)."
Western Christian vs. Unity Christian girls' and boys' golf double dual at Landsmeer Golf and Country Club
Boys' team results:Unity Christian 164, Western Christian 179
Girls' team results:Unity Christian 217, Western Christian 218
Western Christian boys' cards counted toward the team score:Cade Broek 42, Carter Broek 42, Brennan Kooi 44, Micah Van Otterloo 51
Western Christian boys' cards not counted toward the team score:Brayden Van Oort 51, Jacob Vis 55
Western Christian girls' cards:Jaycie Van Zee 50, Megan Hengeveld 51, Aubrey Kooima 57, Elizabeth Carney 60