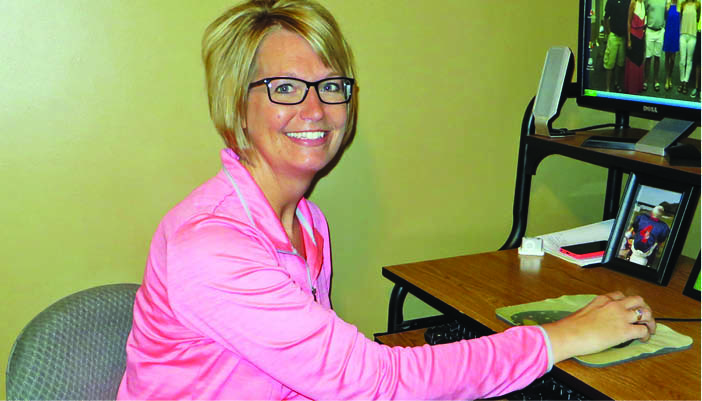 It seems that everyone is using Facebook. The social networking website, launched 13 years ago, has grown into a global phenomenon. Still, many people today debate whether this development is a positive one.
For six years, April Kooi, Hull, has been doing her part to be an affirmative influence on Facebook. She does this by adding Bible verses to her personal page every morning.
"I decided to use social media in a good way," she explained. "I enjoy using Facebook to keep in touch with family and friends, but sometimes it can be negative and filled with gossip. I think it's good to post something positive."
The scripture she posts is usually taken from the Girlfriends in God devotional she reads each morning on her computer. Sometimes she switches to Bible Gateway for fresh ideas.
"A lot of time it seems like God has chosen the perfect verse for me that day, so why not share it with others so they can be encouraged too?" asked Kooi.
Even though she doesn't do it for the "likes" or comments, she's only received positive feedback.
"Sometimes people mention that the verse I post was exactly what they needed to hear that day," she stated. "Others have thanked me for sharing verses with them."
But even if she received negative responses, Kooi says she wouldn't stop posting.
"I'm reading the devotional anyway and it doesn't take much time to take the Bible verse and post it online. I've never felt nervous about doing this because I think if people don't want to read it, then they can just scroll past it," she explained.
Another motivation for Kooi is the support of her family.
"My husband, Todd, encouraged me to do this," she said. "He said that we should be more bold about our faith and worry less about what people think."
Kooi's daughter, Makenna, 18, shared that she checks social media every day and looks forward to reading the verses posted by her mother. "Often, it's the perfect verse for what I need to hear that day," she said.
Her brothers, Taylor, 21, and Brennan, 16, are not on Facebook as often, but their mother inspires them.
"Reading a devotional and sharing scripture is a good way to start the day," said Kooi.
She grew up in Sanborn, the daughter of Brad and Marlys Hofman. The Hofmans now live in Hull. Kooi graduated from Western Christian High School in 1990.
"Sharing scripture is something I grew up with," she said. "My parents talked openly about their faith. I want to do the same."