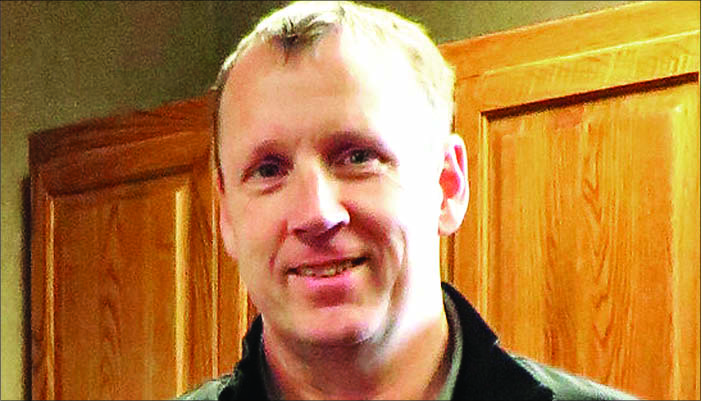 Explaining that he is still recovering from the illnesses that incapacitated him last year, Hull Councilman Mark Kreun offered his resignation at the Feb. 13 council meeting.
The 52-year-old Hull resident and location manager of American State Bank was attacked twice within two months; first by the West Nile virus and then Guillain-Barre syndrome.
"Although I returned to work in January, I am still, and will be for some time, recovering from my illnesses," stated Kreun. "It has become apparent to me and my family that I am involved in more things than I can effectively handle at this moment and it is affecting my recovery. I don't feel like I can give full attention to my responsibilities on the city council."
His resignation is effective immediately.
Kreun's term expires at the end of this year. The Hull City Council will appoint someone to finish this term. That person then can choose to run for reelection Nov. 7.
"We are disappointed to see Mark resign. He is a valued member of the council," stated Hull City Administrator Aaron Kooiker. "So now we are looking for people who might be interested in this position."
He asked that candidates send a letter of interest to him at the city office. The council hopes to interview applicants at its March 13 meeting.
Kreun is encouraging people to consider this position. "City government needs people with various backgrounds and voices to represent the community and I think that's important."
At the last meeting, the council also approved a resolution authorizing the sale of a piece of municipally-owned property to Art's Electric. The real estate is 100×50 feet and is on the north end of Division Street near the lift station.
According to Kooiker, the land was sold to promote economic development in the city.
The council also added a communication section to the city's street assessment and maintenance policies. "The council felt we could do a better job of communicating with residents when we do street assessments," explained Kooiker. "We don't have any plans for assessments at this time but we're trying to improve the process in the future."
Work continued on the city's upcoming budget, which must be approved by March 13. Kooiker said the process is going well and the council is trying to keep the tax levy rate the same as the previous year.