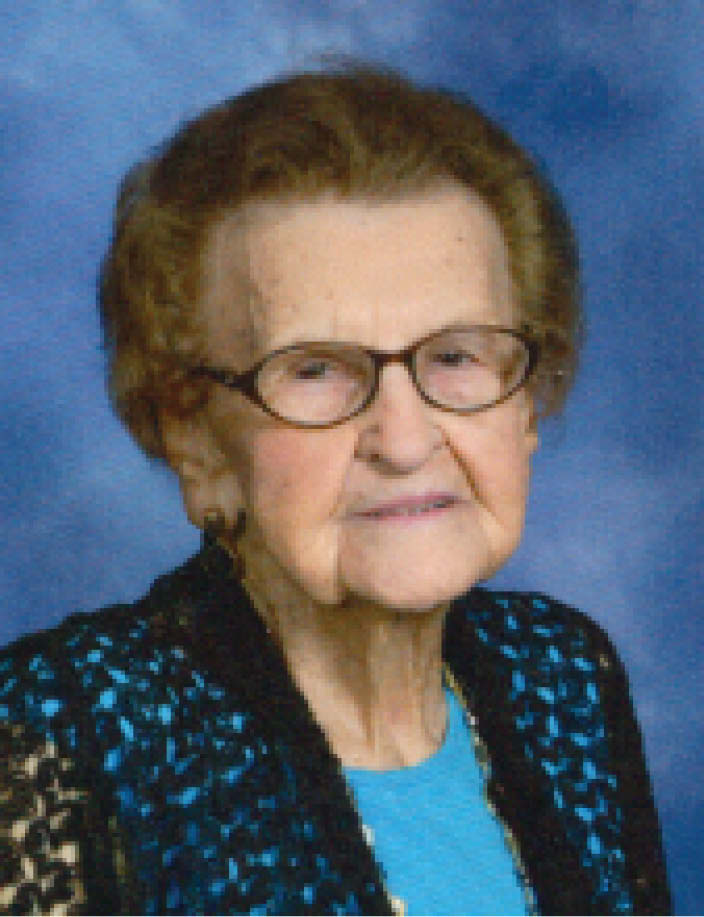 Hermina Schneider
95
Orange City, Iowa
September 23, 2015
Hermina Schneider, 95, of Orange City passed away Wednesday, Sept. 23, 2015, at Royale Meadows Care Center in Sioux Center.
Services were Saturday, Sept. 26, at Newkirk Reformed Church, rural Hospers, with interment in Newkirk Cemetery.
Hermina Ruth Hofmeyer was born Dec. 4, 1919, at Orange City, the daughter of William and Rose (Zwagerman) Hofmeyer. She grew up on a farm east of Newkirk, Iowa, where she graduated from high school.

In April 1946, she married Gerrit John Schneider. They lived in Boyden and then moved to a farm north of Boyden. In 1954, they began farming west of Newkirk. They moved into Hospers in 1982. Her husband passed away Sept. 20, 1997, in Omaha, Nebraska.

In 1998, she moved to Orange City.


Survivors include two sons, Ron (Judy) Schneider of George, Iowa, and John (Anita) Schneider of Marcus; one daughter, Barb (Gary) Van Sloten of Doon; 13 grandchildren; 25 great-grandchildren; one sister, Bertha Kleinhesselink of Orange City; sisters-in-law, LaVonne Hofmeyer of Orange City and Artie Van Kley of Sheldon; a brother-in-law, Harold (Wilma) Schneider of Rock Valley; and many nephews and nieces.


In addition to her parents and husband, she was preceded in death by a sister and her husband, Lillian and Peter Van Kley; a brother, Peter Willis Hofmeyer; brothers-in-law, Joe C. Kleinhesselink and Ben Schneider, and his wife, Gert; and a sister-in-law and her husband, Everdeen and Martin Doctor.