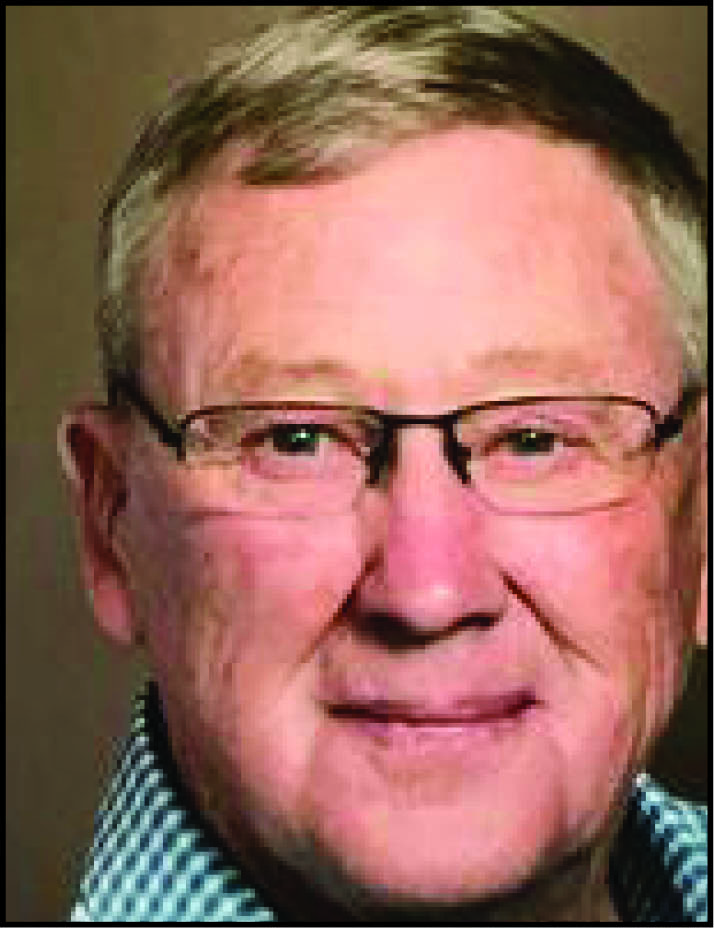 Gerald Van't Hul
72
Rock Valley, Iowa
March 21, 2017
Gerald Junior Van't Hul, 72, of Rock Valley, Iowa, died of cancer Tuesday, March 21, 2017, at his home.
Funeral services were Friday, March 24, at First Christian Reformed Church, Rock Valley, with interment in Valley View Cemetery, Rock Valley.
Gerald Junior Van't Hul was born May 27, 1944, in Hull, Iowa, the son of Bert and Gertrude (Van Maanen) Van't Hul. He attended Rock Valley Christian School and graduated from Western Christian High School. On March 26, 1965, he married Carol Van Donkelaar. They lived on a farm east of Rock Valley. In addition to farming, he started his own trucking business in 1988.
Survivors include his wife; four children, Barb (Darwin) Vander Zwaag of Rock Valley, Brian (Markie) Van't Hul of Hull, and Mike (Christal) Van't Hul and Patrick (Misty) Van't Hul, all of Rock Valley; 19 grandchildren; three great-grandchildren; brothers, Harlan (Mary) Van't Hul of Rock Valley and Orville (Arlene) Van't Hul of Hull; and sisters, Dorothy Van Beek and Harriet (Marvin) Vande Kamp, all of Rock Valley, Geraldine Vande Vegte of Inwood, Iowa, Joyce (Fred) Smits of Sioux Falls, and Joanne (Rodney) De Weerd of Sioux Center, Iowa.
He was preceded in death by his parents; brother, Lawrence Van't Hul; sister, Albertha Altena, and two adolescent sisters, Joyce and Joanne Van't Hul.