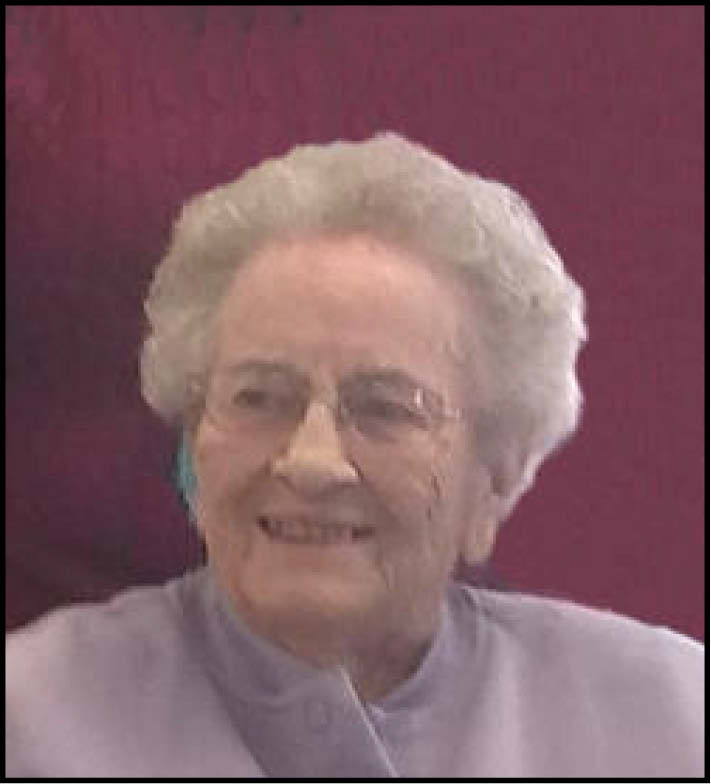 Frances Freerks
97
George, Iowa
November 27, 2015
Frances Freerks, 97, of George, Iowa, died Friday, Nov. 27, 2015, at Sanford Hospital in Rock Rapids, Iowa.
Funeral service was Tuesday, Dec. 1, at Hope Reformed Church, George, with interment in Evergreen Lawn Cemetery, George.
Frances Korthals was born March 7, 1918, in Boyden, Iowa, the daughter of Leonard and Bertha (Evink) Korthals. She attended Christian and country school in Boyden.
On March 7, 1941, she married John Freerks. They lived in California one year before returning to Boyden to farm for 16 years. In 1962 they moved to George where they spent the remainder of their lives.
Survivors include a son, James Freerks of Story City, Iowa; a daughter, Linda (Clarence) Gangl of Clearwater, Florida; seven grandchildren; 10 great-grandchildren; five great-great-grandchildren; two sisters, Cornelia Van Westen and Katheryn Krull, both of George, as well as many nieces and nephews.
She was preceded in death by her parents; husband; three brothers, Henry, Garrett and Lawrence Korthals; a sister, Effie Green; daughter-in-law, Bonnie Freerks, and one great-grandson.