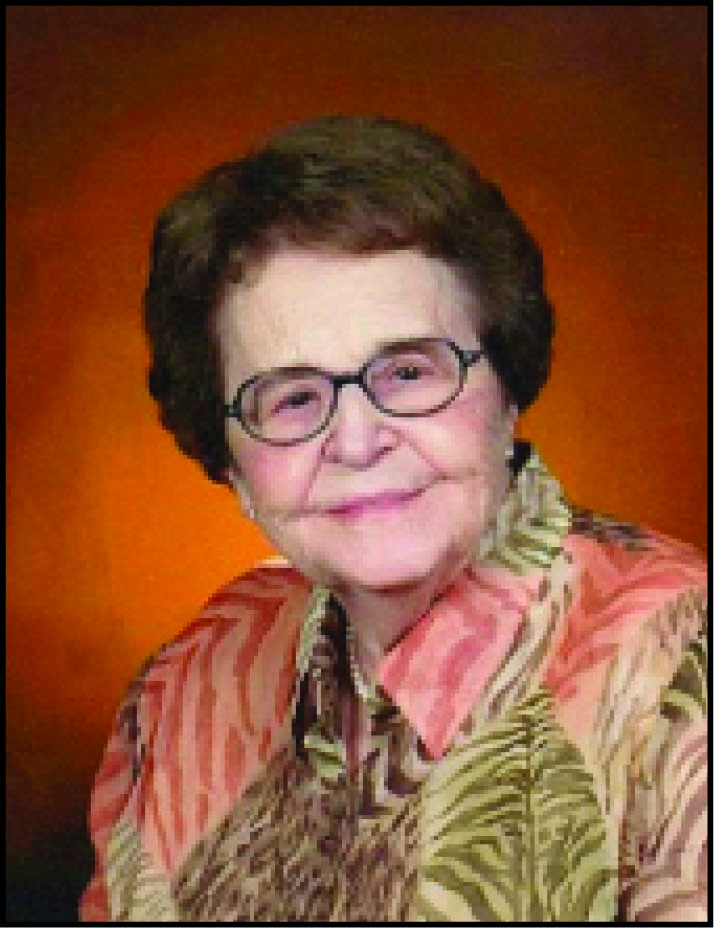 Bertha
Kleinhesselink
98
Orange City, Iowa
April 27, 2017
Bertha Kleinhesselink, 98, of Orange City, Iowa, passed away Thursday, April 27, 2017, at Pleasant Acres Care Center in Hull.
Memorial service was Monday, May 1, at First Reformed Church Chapel, Orange City, with interment in Newkirk Cemetery, rural Hospers.
Bertha Mae Hofmeyer was born May 10, 1918, at Orange City, the daughter of William H. and Rose (Zwagerman) Hofmeyer. She grew up on her family's farm east of Newkirk.
On Oct. 12, 1940, she married Joseph C. Kleinhesselink in Newkirk. They lived on a farm west of Maurice, later moving to a farm south of Newkirk. Eventually they settled on a farm south of Boyden where they spent 35 years. In 1979, they retired and moved to Orange City. Her husband died May 4, 2008.
Survivors include a son, Charles (Nelva) Kleinhesselink of Everson, Washington; a daughter-in-law, Audrey (Noteboom) Kleinhesselink of Alton; 11 grandchildren; numerous great-grandchildren; and many nephews and nieces.
In addition to her parents and husband, she was preceded in death by a son, Larry Kleinhesselink; a daughter, Joleen Espey; two sons-in-law, Joe Espey and Myron Klaassen; two sisters, Lillian (Peter) Van Kley and Hermina (Gerrit) Schneider; a brother, Peter (La Vonne) Hofmeyer, and three grandchildren.