Asher Katz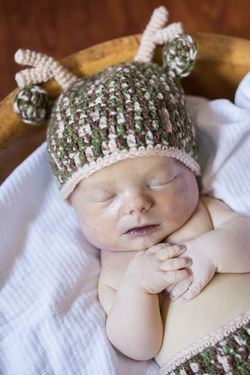 1 day
Brandon,
South Dakota
June 1, 2018
Asher Ryan Katz, 1-day-old son of Kelly and Janelle (Westra) Katz of Brandon, South Dakota, passed away Friday, June 1, 2018, at Sanford USD Medical Center in Sioux Falls.
Funeral service will be at 11 a.m., Wednesday, June 6, at George Boom Funeral Chapel, Brandon, with interment in Brandon Cemetery.
Survivors include his parents; two sisters, Riley and Aubrey Katz; his grandparents, Jeralyn and Gary Westra of Hull, Iowa, and Kurt Knief of Sublette, Kansas; his great-grandparents, John and Lori Hoksbergen of Hull and Johanna Westra of Hull; aunts, uncles, cousins and other relatives and friends.
He was preceded in death by his grandparents, Mary Knief and Robert Katz, and his great-grandparents, Victor and Deila Paul and Peter Westra.