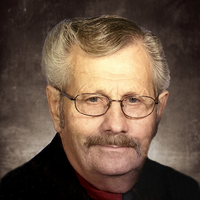 80
Sioux Center, Iowa
April 29, 2021
Robert Pollema Sr., 80, of Sioux Center, Iowa, died unexpectedly Thursday, April 29, 2021, at Sioux Center Health.
Memorial service was Wednesday, May 5, at United Reformed Church, Sioux Center.
Robert Lee Pollema Sr. was born Dec. 5, 1940, to William and Tena (Vander Werff) Pollema. He grew up near Hull, Iowa, and attended Hull Christian Grammar School through eighth grade. He served in the U. S. Army from May 1962-April 1964, where he started and completed his high school education. He also served eight years in the Army Reserve. After his discharge, he returned to the family farm near Hull where he worked at the gas station near Perkins Corner.
On Dec. 29, 1964, he married Patricia Ver Steeg. They lived in Hull and he worked in sales and trucking.
Later they moved to Sioux Center. He retired from being on the road in 2009.
Survivors include his wife; two sons, the Rev. Bob (MaryBeth) Pollema of Sioux Center and the Rev. Brent (Karmen) Pollema of Holland, Michigan; five grandchildren; five brothers, Vernon (Betty) Pollema of Bakersfield, California, Wilmar (Betty) Pollema of Hull, Dale (Mary) Pollema of Rock Valley, Iowa, Keith (Carol) Pollema of Sioux Falls, South Dakota, and Wes (Rhonda) Pollema of Rock Valley as well as numerous nieces and nephews.
He was preceded in death by his parents.