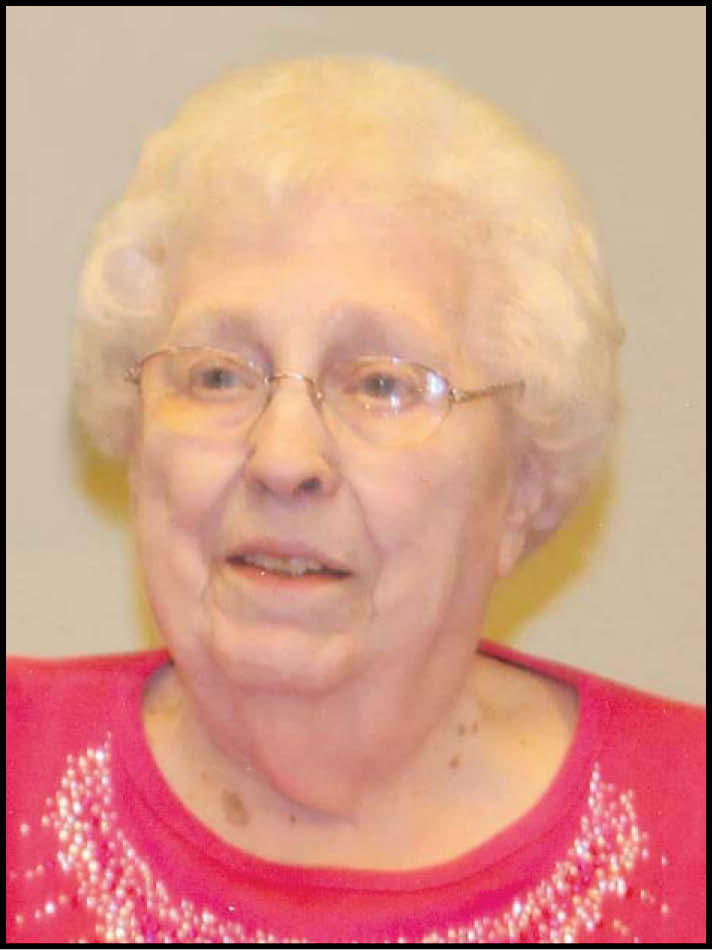 Elsie Koele
90
Hull, Iowa
September 25, 2014
Elsie Koele, 90, of Hull, Iowa, passed away Thursday, Sept. 25, 2014, at Pleasant Acres Care Center in Hull.
Services were Monday, Sept. 29, at First Reformed Church in Hull with interment at Hope Cemetery in Hull.
Elsie was born June 6, 1924, on a farm near Hull, the daughter of John and Lydia (Beyer) Boote. She attended country school and graduated from Hull High School. She helped on the farm before marrying John Koele on Aug. 2, 1950. They made their home in Hull.
She was a member of First Reformed Church, active in the women's programs and serving as a Bible study leader. A year after she graduated from high school, she was asked to help as a church organist. That began a ministry of 70 years. Elsie also gave piano lessons for a time.
John and Elsie enjoyed camping and fishing and spent many summer days at Okoboji. After he passed away Aug. 5, 1995, she was active as a volunteer at Treasure Chest in Hull and Pleasant Acres. She also enjoyed being part of several group tours. In her latter years, she really appreciated the community she had with fellow residents at the Homestead and Aspen Heights in Hull.
Survivors include two daughters, Aletha (Duane) Beeson of Orange City, Iowa, and Rhonda of Eagan, Minn.; two sons, Dean (Patty) of Le Mars, Iowa, and Jeff (Kirsten) of West Des Moines, Iowa; eight grandchildren; a brother, Dr. Edwin (Harriet) Boote; sisters-in-law Carol, Grace and Marilyn Boote, Leora Koele, and Faith Vander Tuig; brothers-in-law Wayne (Joan) Koele and Elmer Raman; and many nieces and nephews.
She was preceded in death by her parents; husband; infant son, Darrell; sister, Christina (William) Rens; brothers, Herman, John (Hermina), Clarence and Donald Boote; and brothers/sisters-in-law Martha and Keith Auman, Harriet and Otto Bouma, Arie and Henrietta Koele, Gerald Koele, Marion and Marilyn Koele, Harold and Muriel Koele, Adeline and Ed Kragt, Jeanette and Gerrit Mouw, Phyllis Raman, and Ken Vander Tuig.