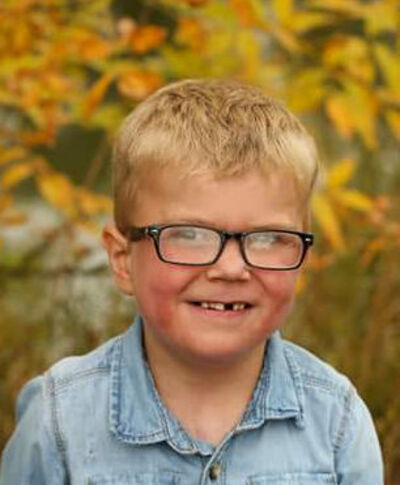 7
Hull, Iowa
May 21, 2021
Carter Van Meeteren, 7, of Hull, Iowa, passed away Friday, May 21, 2021, at University of Iowa Children's Hospital in Iowa City, Iowa.
Funeral service was Wednesday, May 26, at Carmel Reformed Church with interment in Carmel Cemetery.
Carter Mason Van Meeteren was born April 25, 2014, in Orange City, Iowa, son of Eric Van Meeteren and Nicole Melton. He was born with a rare congenital heart defect known as Hypoplastic Left Heart Syndrome (HLHS) and underwent three open heart surgeries before having a heart transplant in June 2020. He recently graduated from kindergarten at Boyden-Hull Elementary.
Survivors include his parents; three siblings, Trevor, Harper and Bryer of Hull; grandmother, Glenda Van Meeteren of Hull; grandparents, Kevin and Patty Melton of Cherokee, Iowa; great-grandparents, Betty Valentine of Sioux Center, Iowa, Velma Lubeck of Cherokee and Bill Melton of Cherokee; and other extended family.
He was preceded in death by his grandfather, Ron Van Meeteren; great-grandparents, Warren Valentine, Walter and Matilda Van Meeteren, Gaylord Lubeck and Frances Melton.