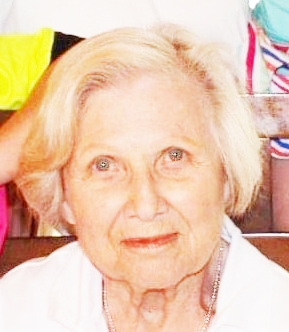 88
Riverview, FL
May 4, 2020
Wilma A. Van Leeuwen, 88, of Riverview, FL, passed away on Monday, May 4, 2020. Wilma was born on May 18, 1931, in Sioux Center, Iowa, to Jacob and Gertrude (Zuiderhof) Tamminga. Wilma was one of nine hard-working, fun-loving children. She married Gerard (Gerry) Van Leeuwen on August 6, 1952. Wilma and Gerry lived in the Midwest all of their lives (Iowa, Michigan, Missouri, Nebraska, Kansas). Gerry was a pediatrician/neonatologist and Wilma spent many years teaching. Gerry passed away in 1994, but Wilma still had many friends and family with whom to enjoy life. Wilma loved to sing, and was a member of the Village Presbyterian Church choir in Prairie Village, KS for many years. In later years, her greatest joy was spending time with her great-granddaughters, whom she loved very much.
Wilma is survived by two brothers (Joel, George), one sister (Millie), two daughters and their husbands (Sheryl and Curt, Jeanine and Jerry), one grandson and his wife (Frank and Cristal), three great-granddaughters (Olivia, Emily, Isabella), and numerous nieces, nephews, great-nieces and great-nephews.
Celebrations of Wilma's life will be held in Iowa and Michigan at a later date. She loved Psalm 121 if you wish to remember her in your own way. In lieu of flowers, donations may be made in her memory to Village Presbyterian Church, 6641 Mission Road, Prairie Village, KS, 66208, 913-262-4200, c/o Bob Sperry; or Sioux Center Christian School, 630 First Avenue SE, Sioux Center, Iowa, 51250, 712-722-0777.