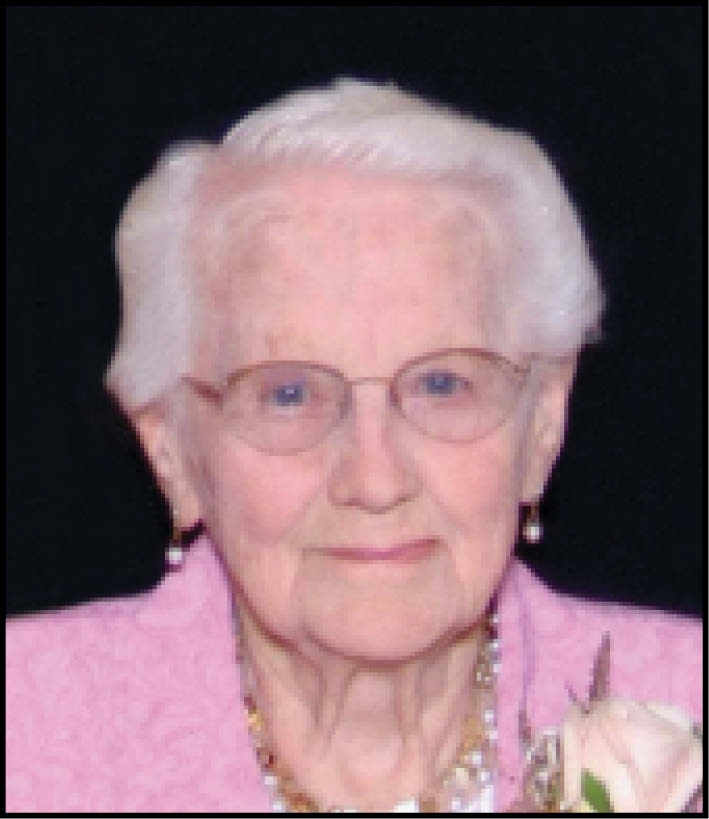 Tena Pollema
97
Hull, Iowa
October 30, 2015
Tena Pollema, 97, of Hull, passed away on Friday, Oct. 30, at the Royale Meadows Care Center in Sioux Center.
Funeral service was Wednesday, Nov. 4, at First Christian Reformed Church in Hull with interment in Hope Cemetery in Hull. 

Tena Vander Werff was born Nov. 25, 1917, in rural Hull, the daughter of Robert and Theodora (Rodenburgh) Vander Werff. She was raised at Hull.


On Dec. 28, 1938, she married John William Pollema in Hull. They farmed near Doon, Boyden and Hull 28 years. In 1966, they moved into Hull, where they were custodians of First Christian Reformed Church 23 years. Later, they enjoyed living at Homestead Cooperative in Hull. Bill passed away on Aug. 23, 2005, in Sioux Falls, South Dakota.

In July 2012, Tena moved to Royale Meadows.


Survivors include her six sons and their wives, the Rev. Vernon and Betty Pollema of Bakersfield, California, Robert and Pat Pollema of Sioux Center, Wilmar and Betty Pollema of Hul, Dale and Mary Pollema of Rock Valley, Keith and Carol Pollema of Sioux Falls and Wes and Rhonda Pollema of Rock Valley; 21 grandchildren, 63 great-grandchildren; six great-great-grandchildren; four sisters, Grace Hartog of Sanborn and Esther Rozeboom, Roberta Boogerd and Theodora Lokhorst, all of Hull; a brother, John Vander Werff of Sanborn; and many nephews and nieces.


In addition to her parents and husband, she was preceded in death by a grandson; two brothers, Cornie and Bill Vander Werff; and two sisters, Wilma De Wild and Ella Juffer.