Loren Bouma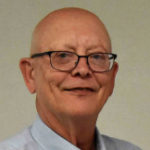 71
Hull, Iowa
Sept. 15, 2019
Loren Bouma, 71, of Hull, Iowa, passed away Sunday, Sept. 15, 2019, at Avera McKennan Hospital & University Health Center in Sioux Falls, South Dakota.
Funeral service was Thursday, Sept. 19, at First Christian Reformed Church, Hull, with interment in Hope Cemetery, Hull. 
Loren Bruce was born Oct. 28, 1947, in Hull, the son of Otto and Harriet (Koele) Bouma. He grew up in Hull, where he graduated from Hull Christian School and Western Christian High School. He attended Dordt University and earned a bachelor's degree from the University of Iowa. Following his graduation, he served two years in the army.
On June 16, 1972, he married Gaylene Visser. The couple lived in Denver, Colorado, where he was a computer programmer. They moved to Hull in 1974, where he farmed and operated Hull Feed and Produce. He served on the Sioux County Board of Supervisors 16 years, was the business manager for Western Christian High School 20 years and drove truck for ECHO in Sioux Center during his retirement years.
He served as a councilman for the city of Hull, as well as on the boards of Western Christian, Hull Christian School and Hull Community Betterment Corp. 
Survivors include his wife; five children, Lynnae Bouma of Minnetonka, Minnesota, Stephanie (Sean) Baccam of Hull; Lisa (Todd) Visser of Rock Valley, Iowa, Kara (Andrew) Feikema of Minnetonka and Brian (Shannon) Bouma of Mayer, Minnesota; 14 grandchildren; his wife's siblings, Dennis (Karen) Visser of Iowa City Doug (Bernita) Vander Schaaf of Sioux Falls, South Dakota, and Bob (Phylis) Blankespoor of Harrisburg, South Dakota, and several nieces and nephews.
In addition to his parents, he was preceded in death by a sister, Marla Bouma, and Gaylene's parents, Gerrit and Katherine Visser.