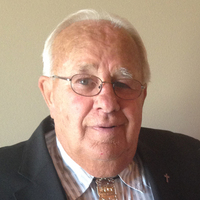 74
Sioux Falls, South Dakota
November 5, 2021
Keith A. Pollema, 74, of Sioux Falls, South Dakota, passed away of cancer Friday, Nov. 5, 2021.
Funeral services will be at 10 a.m. Friday, Nov. 12, at First Christian Reformed Church, Sioux Falls. Visitation with family present will be from 5-7 p.m. Thursday, Nov. 11, at George Boom Funeral Home & On-Site Crematory, Sioux Falls.
Keith Pollema was born May 9, 1947, in LeMars, Iowa, son of Bill and Tena (Vander Werff) Pollema. He grew up in the Hull, Iowa, area where he attended Hull Christian Grade School and Western Christian High School.
On Oct. 29, 1966, he married Carol Ann Feil. He was employed at Koyker Manufacturing the year before he enlisted in the U.S. Army and served from 1966-1968. They lived near Rock Valley, Iowa, where they owned and operated Pollema Manufacturing and K&C Men's Wear. He also farmed for several years and also drove truck for TeSlaa Trucking. He was later employed at Van Zee Enterprises before retiring to Sioux Falls.
Survivors include his wife; four children, Bryan (Barb) Pollema of Sioux Falls, Kari (Vern) Hoekstra of Hull, Peggy Pollema of Rock Valley and Bill (Jessica) Pollema of Sioux Falls; 17 grandchildren; 12 great-grandchildren; brothers, Vern (Betty) Pollema of Bakersfield, California, Wilmar (Betty) Pollema of Hull Dale (Mary) Pollema of Rock Valley and Wes (Rhonda) Pollema of Rock Valley; sister-in-law, Pat Pollema of Sioux Center, Iowa, and many nieces, nephews, and cousins.
He was preceded in death by his parents; parents-in-law, Alfred and Lillie Feil, and brother, Robert Pollema.