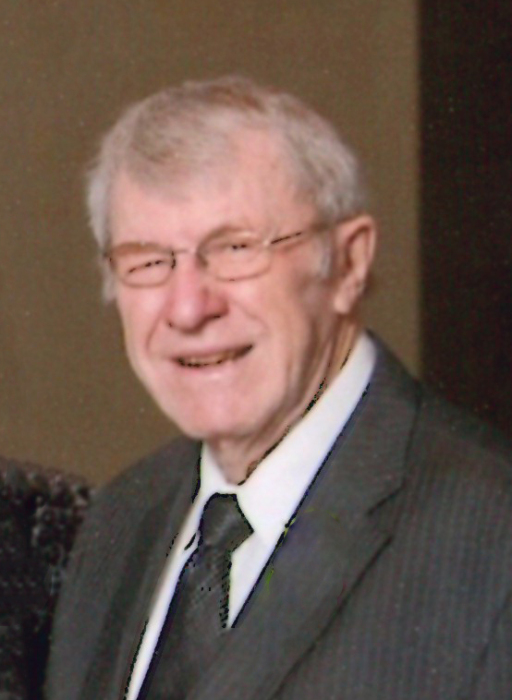 86
Rock Valley, Iowa
March 24, 2021
John M. Van Sloten, 86, of Rock Valley, Iowa, passed away Wednesday, March 24, 2021, at his home.
Private funeral services were Monday, March 29, at Faith Reformed Church, Rock Valley, with interment in Hope Cemetery, Hull, Iowa.
John Marvin Van Sloten was born Dec. 11, 1934, near Hull to Gerrit and Gertrude (Pollema) Van Sloten. He attended Hull public school and graduated in 1952. He then attended Northwestern College in Orange City, Iowa, and later received his BS degree in accounting from the University of South Dakota in Vermillion, South Dakota. He worked for the IRS in several South Dakota locations 25 years.
On June 30, 1960, he married Coreen Bergsma. When he retired the family moved to Rock Valley, which was home 30 years.
Survivors include his wife; his children, Sheryl (Jerry) Larsen of Canova, South Dakota, Douglas (Kendra) Van Sloten of Decorah Iowa, Susan Van Sloten of Rock Valley and Dave (Carolyn) Van Sloten of Sturtevant, Wisconsin; seven grandchildren; four great-grandchildren; brother, Norm (Bettie) Van Sloten; sister, Winifred Van Veldhuizen; sister-in-law, Barb Van Sloten; brother-in-law and sister-in-law, Jim and Marge Bergsma; many nephews, nieces, cousins, and friends.
He was preceded in death by his father and mother; father-in-law, D.H. Bergsma; mother-in-law, Josina Bergsma Van Veldhuizen; brother, Gary Van Sloten, and brother-in-law, Ed Van Veldhuizen.