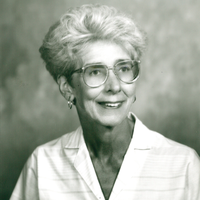 91
Sioux Center, Iowa
January 26, 2021
Joan Mouw, 91, of Sioux Center, Iowa, died Tuesday, Jan. 26, 2021, at Royale Meadows Care Center in Sioux Center.
Memorial service was Sunday, Jan. 31, at Memorial Funeral Home of Sioux Center.
Joan Eleanor Vreeman was born Jan. 10, 1930, near Hull, Iowa, to Hein and Johanna Vreeman. She attended country school in the Hull area, then attended Western Christian High School in Hull, graduating in 1947. She studied one year at Northwestern College in Orange City, Iowa, then attended Calvin College in Grand Rapids, Michigan, where she graduated with a bachelor's degree in education in 1951.
On June 6, 1952, she married William Mouw. In 1951 she was as an English teacher at Western Christian High School, followed by a year in a rural K-6 school near Sioux Center. Then she began teaching in Sioux Center. In 1971, she attended the University of South Dakota in Vermillion and earned a master's degree in supervision of special education. From 1975-1985 she taught summer and evening classes in learning disorders at Dordt College in Sioux Center and at Northwestern College in Orange City. She retired from teaching in May 1991. Her husband passed away in 2015.
Survivors include brother- and sister-in-law Marion and Darlene Mouw, nieces and nephews.
She was preceded in death by her parents; husband; brother, Dr. Gary (Nickie) Vreeman, and brother- and sister-in-law, Bub and Midge Muilenberg.