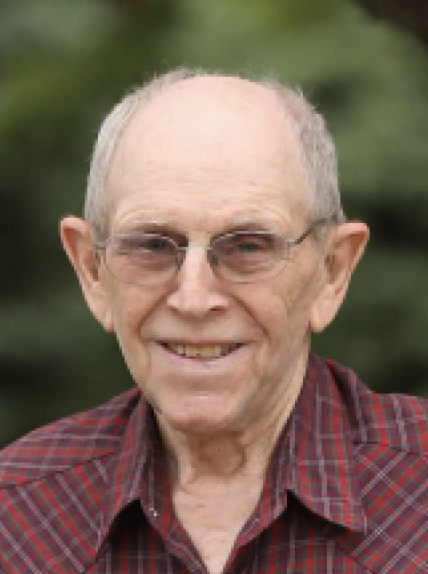 91
Hull, Iowa
November 17, 2021
James Boogerd, 91, of Hull, Iowa, passed away Wednesday, Nov. 17, 2021, at Good Samaritan Society in George, Iowa.
Memorial service was Monday, Nov. 22, at First Reformed Church, Hull, with interment in Hope Cemetery, Hull.
James Arvin was born June 11, 1930, near Hull, son of Walter and Christina (Zoet) Boogerd. He grew up near Hull and attended country school in Lyon County through eighth grade.
On Jan. 23, 1953, he married Roberta "Bert" E. Vander Werff. For a short time, they made their home in Hull, where he worked at Koyker Manufacturing and helped his dad farm. In 1955, they moved to the Boogerd farm north of Hull. Later in life, they worked as custodians for First Reformed Church in Hull for almost 12 years, in addition to working with his son, Warren, at Premier Lawn and Landscaping. His wife passed away Dec. 25, 2017.
Survivors include a son, Warren (Elaine) Boogerd, of Hull; two daughters, Aletha Stienstra of Gowrie, Iowa, and Beth (Rick) Polacek, of Boyden, Iowa; seven grandchildren; eight great-grandchildren; two brothers and two sisters, John (Norma) Boogerd and Agnes (John) Scholten, all of Hull, Harriet (Vern) Haagsma of Sioux Center, Iowa, and Wally (Bev) Boogerd of Orange City, Iowa, and two sisters-in-law, Janice Boogerd and Theodora "Duck" Lokhorst, both of Hull.
In addition to his parents, wife, and parents-in-law, Rommert and Theodora Vander Werff, he was preceded in death by a son-in-law, Pete Stienstra; a brother, Harold Boogerd; his wife's siblings, Bill (Gert) Vander Werff, Cornie (Mae and Stephena) Vander Werff, Esther (Dick) Roozeboom, Grace (Cornie) Hartog, Tina (Bill) Pollema, Ella (Albert) Juffer, Wilma (Jim Jansma and Henry) De Wild, and John Vander Werf; and a brother-in-law, Pete Lokhorst.