Jacob Soodsma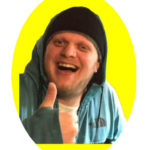 25
Rock Valley, Iowa
July 28, 2019
Jacob Soodsma, 25, of Rock Valley, Iowa, passed away Sunday, July 28, 2019, at Sanford-USD Medical Center in Sioux Falls, South Dakota, from injuries sustained in an accident.
Funeral services were Saturday, Aug. 3, at Faith Reformed Church, Rock Valley, with interment in Valley View Cemetery, Rock Valley. 
Jacob Daniel was born March 6, 1994, in Sioux Falls to Daniel and Jennifer (Fladmark) Soodsma. He grew up in Paynesville, Minnesota, Doon, Iowa, and Rock Valley. He graduated from Rock Valley High School and worked at Kooima Co.
Survivors include his parents; brothers, Jordan of Cortez, Colorado, Josh of Vermillion, South Dakota, and Jonah of Rock Valley; sister, Josalyn of Sioux Falls; grandparents, LaVonne Fladmark of Colton, South Dakota, and Pete and Helen Soodsma of Hull, Iowa, along with aunts, uncles and cousins.  
He was preceded in death by his grandfather, Donald Fladmark.