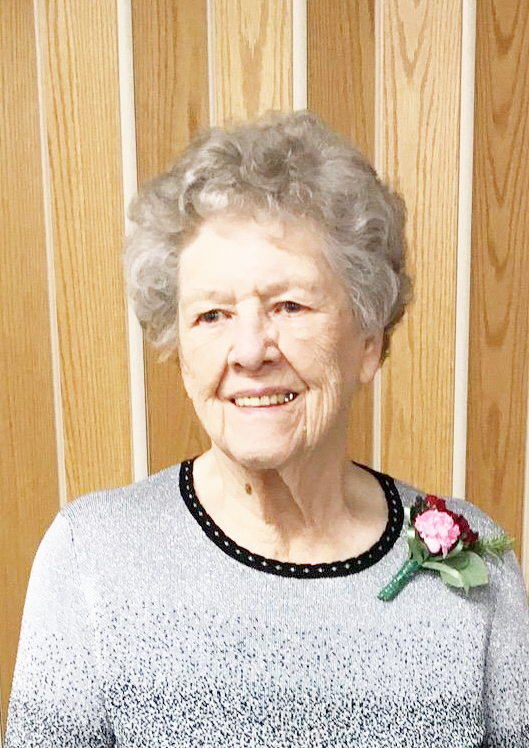 91
Sheldon, Iowa
April 16, 2021
Gertrude "Trudy" Blankers, 91, of Sheldon, Iowa, passed away Friday, April 16, 2021, at Sanford Sheldon Senior Care.
Services were Saturday, April 24, at First Reformed Church, Boyden, Iowa, with interment in Sheridan Township Cemetery, Boyden.
Gertrude Louise Bosman was born Dec. 30, 1929, in Boyden, daughter of Henry and Margaret (Brinks) Bosman. She lived in Boyden, graduated from Boyden High School in 1947, and Northwestern Junior College in 1949. She taught in country schools in the Matlock, Iowa, area six years.
On May 26,1954, she married Glenn Blankers and they lived in Boyden until moving to Sheldon Christian Retirement Home in 2007. She taught Sunday School, Vacation Bible School, catechism, and was involved in the Reformed Church women's ministries. She was a Girl Scout leader and a 4-H leader. She was involved in the family business of gathering eggs for several years and also worked in the Boyden-Hull elementary school kitchen as a cook.
Survivors include four children, Gaylene of Winterset, Iowa, Gary (Evonne) of Sioux City, Iowa, Galen (Denise) of Sheldon and Gloria (Brian) Bartelt of Titonka, Iowa; eight grandchildren; seven great-grandchildren; sisters-in-law, Mildred Blankers and Muriel (Andy) Kanengieter, and brother-in-law, Harold (Aletha) Blankers.
She was preceded in death by her husband; parents; siblings, Johanna (Larry) Salmon, Beanie (Wilbur) Vander Tuig, Gerrit John (Winifred) Bosman, Margo (Harvey) Bruxvoort and an infant brother, and brothers-in-law, Dwight Blankers and Lee Blankers.