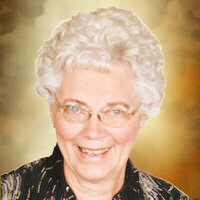 81
Sioux Center, Iowa
January 12, 2021
Carol M. Byl, 81, of Sioux Center, Iowa, died Wednesday, Jan. 13, 2021, at Royale Meadows Care Center in Sioux Center.
Memorial service was Monday, Jan. 18, at Faith Christian Reformed Church, Sioux Center, with interment in Memory Garden Cemetery, Sioux Center.
Carol Mae Van De Brake was born Sept. 23, 1939, in Orange City, Iowa, to Elmer and Lucille (Siebersma) Van De Brake. She was grew up Orange City where she attended Christian grade school and graduated from Western Christian High School in Hull, Iowa. She taught kindergarten/first grad at Ireton Christian School.
On July 22, 1959, she married John Byl. They lived in Sioux Center where she substitute taught and helped with home economics at Sioux Center Christian School. The family moved to a farm near Hull. She moved to Royale Meadows in November 2018.
Survivors include her husband; two daughters, Sherri (Mark) Soodsma, of Doon, Iowa, and Mary (Byron) Broekhuis of Sioux Center; three sons, Tim (Tam) Byl of Sioux Center, Evan (Mary Jo) Byl of Sheldon, Iowa, and John Mark (Heidi) Byl; 12 grandchildren; 19 great-grandchildren; a brother, Robert Van De Brake of Sioux Center; brothers- and sisters-in-law, Arie (Helen) Byl and Henry (Joan) Byl, all of Sioux Center, many nieces and nephews.
She was preceded in death by a stillborn infant brother, her parents and parents-in-law, John and Minnie Byl.