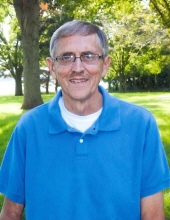 76
Paullina, Iowa
March 28, 2020
Alvin Visscher, 76, of Paullina, Iowa, passed away Saturday, March 28, 2020, at Orange City Area Health.
Private family service will be at 11 a.m. Wednesday, April 1, 2020, at Oakdale Evangelical Free Church, rural Meriden, Iowa, with live streamlining at https://www.oakdalechurch.com/.
Survivors include his wife of 53 years, Elaine; two sons including Todd (Julianne) Visscher of Hull, Iowa; five grandchildren; one brother; three sisters and other relatives.
He was preceded in death by his parents.