Meri-Jo Wood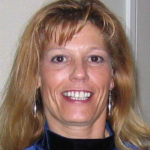 57
March 24, 2019
Meri-Jo Stange Wood, 57, passed away March 24, 2019.
Memorial services will be at 10 a.m. Saturday, June 29, at St. Paul Lutheran Church, rural Hull, Iowa, with interment in the church cemetery. 
Meri-Jo Stange was born Feb. 20, 1962, in Sioux Center, Iowa, to Lyle and Eileen (Kosters) Stange. She lived with her family northeast of Hull until she was 8 years old. The family moved to Sioux City, Iowa, in January 1970. She attended elementary and high school in Sioux City, graduating from East High School in December 1980. The family then moved to Cheyenne, Wyomng, where she continued her education by attending Laramie County Community College. She later transferred to Texas A&M in College Station, Texas.
On June 4, 1991, she married Jim Wood of Little Rock, Arkansas. She worked various jobs throughout the United States and was in the process of moving to Spencer, Iowa.
Survivors include her daughter, Amanda (Zach) Mcgathey of Lake Placid, Florida; her son, James (Megan) Wood  of Lake Placid; three grandchildren; her brother, Michael (Rose) Stange of San Antonio, Texas; her sister, Virginia Linneman of Hull; her brother-in-law, Todd Vershowske of Fall River, Wisconsin; several nephews and nieces.
She was preceded in death by her parents; her sister, Laura Vershowske, and brother-in-law, Michael Linneman.