David Kempers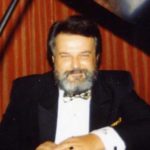 68
Colorado Springs, Colorado
July 26, 2019
David Kempers, 68, of Colorado Springs, Colorado, passed away unexpectedly Friday, July 26, 2019, at his home.
There will be  no  funeral  services  at  this time. David Loren was born April 26, 1951, in Sheldon, Iowa, the son of Marion and Geneva (Roetman) Kempers. He grew up in Hull, Iowa, and graduated from Western Christian High School.  He attended Hope College in Holland, Michigan, as well as Central College in Pella, Iowa. He enjoyed playing the piano and working with flowers.
Survivors include his brothers, Larry and Jack Kempers, and their families.  
He was preceded in death by his parents.