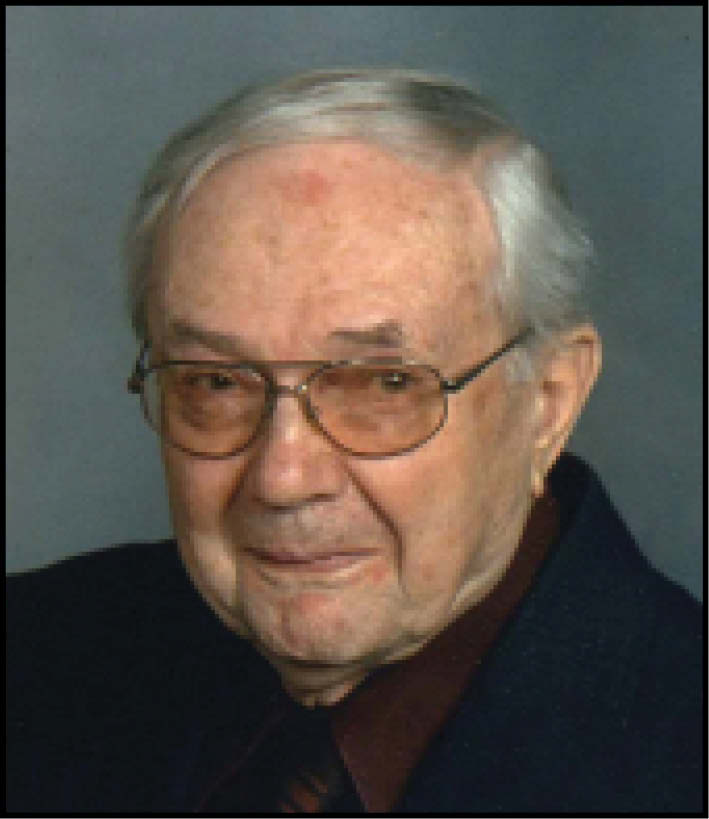 Walter Goeringer
93
Hull, Iowa
November 6, 2015
Walter Goeringer, 93, of Hull, Iowa, passed away Friday, Nov. 6, 2015, at Sanford Senior Care in Sheldon.
Funeral service was Tuesday, Nov. 10, at St. Paul Lutheran Church, rural Hull, with interment in the church cemetery.
Walter Alfred William Goeringer was born Sept. 21, 1922, in rural Hull, the son of the Rev. Edward and Emma (Schueler) Goeringer. As the son of a pastor, his family lived in various communities. He attended country school in Lincoln Township, South Dakota. He served in the U.S. Army during World War II. On June 17, 1945, he married Betty Schuett in Hull. They made their home in Hull where he was a mechanic at the Goeringer Garage. Later, he became a carpenter, working for others and eventually becoming a self-employed master carpenter. In retirement, he repaired and refinished furniture. In Augugust 2014, he became a resident of Good Samaritan Society in George, and in October 2015, the couple transferred to Sanford. 


Survivors include his wife; four children, Donna (Roger) Bechler, of Greeley, Colorado, Robert (Sandy) Goeringer of Hull, Lorae Blum of Greeley and David (Flora) Goeringer of West Palm Beach, Florida; eight grandchildren; 11 great-grandchildren; one great-great-granddaughter; a sister, Viola Ackerman of Bismark, North Dakota; two sisters-in-law, Viola Goeringer of Bellevue, Washington and Netty (Lawrence) Woelber of George; and many nephews and nieces.


In addition to his parents, he was preceded in death by a son, Roger Goeringer; 12 brothers and sisters and their spouses, Irma and William Hollander, Ernest and Lillian Goeringer, Amanda Goeringer, Elsie Goeringer, Maida and Herman Schumacher, Hilda and Fred Hollander, Ella and Albert Heinle, Irene Goeringer, Ewald and Esther Goeringer, Otto Goeringer, Edna Goeringer, and Arthur and Anna Mae Goeringer; a brother-in-law, Theophile Ackerman; Betty's parents, Herman and Alma Schuett, and her two brothers and their wives, Helmut and Florence Schuett and Ed and Francis Schuett.