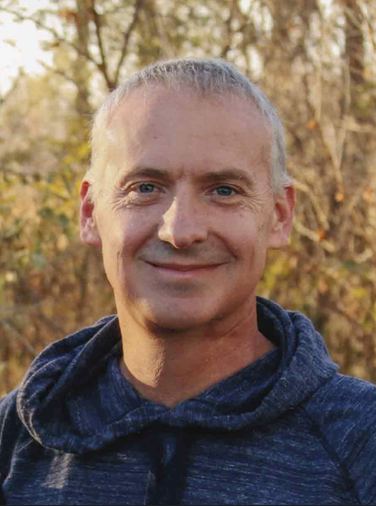 47
Rock Rapids, Iowa
June 25, 2021
Todd Warntjes, 47, of Rock Rapids, Iowa, passed away Friday, June 25, 2021, at his home.
Funeral service was Thursday, July 1, at First Reformed Church, Rock Rapids, with interment in Riverview Cemetery, Rock Rapids.
Todd Michael was born Dec. 7, 1973, in Sheldon, Iowa, son of Adrian "Butch" and Patricia (Van't Hul) Warntjes. He grew up between Hull and Boyden, Iowa, and attended the Boyden-Hull public school. He earned his associates degree in auto mechanics from Northwest Iowa Community College in Sheldon, Iowa.
On March 9, 1996, he married Lisa Hulshof. They lived in Sheldon until moving to Rock Rapids in 1997. His wife passed away July 20, 2014.
He had worked as a mechanic at Imhoff Oil in Ashton, Iowa, Ron Drenkow Motors in Sheldon, Ted Tufty Dodge in Sioux Falls, South Dakota, and Hull Cooperative Association. Most recently he was employed as an electrician at LVO Manufacturing in Rock Rapids.
On July 4, 2020, he married Heidi (De Jong) Dokter.
At First Reformed Church in Rock Rapids he taught catechism classes and played the drums for worship services as well as being the drummer for the Christian band Beyond This Life. He was also president of the Sioux Empire Mopars.
Survivors include his wife; three children, Mitchell, Anna and Isaac Warntjes, and two step-children, Avery and Gavin Dokter, all of Rock Rapids; his father-in-law, John Hulshof of Rock Rapids; his stepmother, Judy Warntjes of Rock Valley, Iowa; Heidi's mother and stepfather, Glenda and Larry Oolman, of Hull; four brothers, Alan (Sheryl) Warntjes and Arnie (Nel) Warntjes, all of Boyden; Wendell (Barb) Warntjes of Alton, Iowa, and Heath (Robbie) Warntjes of Boyden; two brothers-in-law, Chris De Jong and Brian Hulshof, both of Le Mars, Iowa; a sister-in-law, Kelly (Ian) Mcloed of Minneapolis, Minnesota; as well as several nieces and nephews.
In addition to his parents and first wife, he was preceded in death by his mother-in-law, Donna Hulshof, and Heidi's father, Glen De Jong.