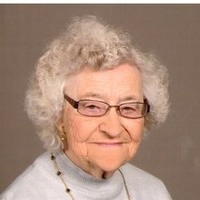 93
Sheldon, Iowa
June 4, 2021
Rosanna Klarenbeek, 93, of Sheldon, Iowa, died Friday, June 4, 2021, at her residence.
Visitation will be Tuesday, June 8, from 5-7 p.m. at Memorial Funeral Home of Sioux Center with family present. Funeral services will be at 10:30 a.m. Wednesday, June 9, at Memorial Funeral Home with interment in Carmel Cemetery.
Survivors include four children including Calvin (Jan) Klarenbeek of Hull, Iowa, and Linda (Marv) Mulder of Boyden, Iowa; many grandchildren and great-grandchildren, one sister, one brother, one sister-in-law, along with many extended relatives and friends.