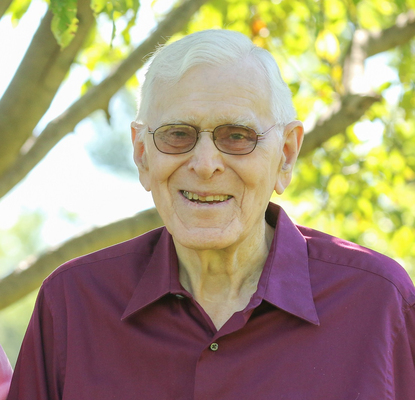 95
Sibley, Iowa
December 20, 2020
Richard Vande Hoef, 95, of Sibley, Iowa, passed away Sunday, Dec. 20, 2020, at Country View Manor in Sibley.
Funeral service was Wednesday, Dec. 23, 2020, at Christian Reformed Church, Sibley, with interment in Holman Township Cemetery, Sibley.
Richard Peter Vande Hoef was born May 15, 1925, near Boyden, Iowa, son of Paul and Maggie (Van Meeteren) Vande Hoef. He grew up on a farm near Boyden. In 1944, he was drafted into the U.S. Army and served until June 1946.
On Sept. 4, 1946, he married Harriet Vander Maten. In 1980, he was elected state senator and served in the Iowa Senate 12 years. After the 1990 reapportionment, he served six years in the Iowa House of Representatives. Upon his retirement from the legislature in 1998, the couple moved to Sibley.
Survivors include his wife; four children, Dennis (Cynthia) Vande Hoef of Harris, Iowa, Judy (Robert) Hagey of Urbandale, Iowa, Duane (Pam) Vande Hoef of Sibley and Brian (Sandra) Vande Hoef of Harris; 14 grandchildren; 33 great-grandchildren; and many nieces, nephews, and other extended family.
He was preceded in death by his parents; three brothers, Marvin in infancy, Paul and Willard, and two sisters, Jeanette Calsbeek and Anna Mae Van Aalsburg.