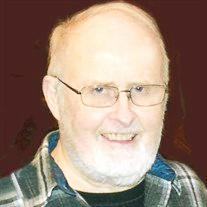 85
Sioux City, Iowa
May 6, 2020
Richard Norberg, 85, of Sioux City, Iowa, passed away Wednesday, May 6, 2020, at a local nursing home.
Private graveside service will be conducted for the family.
Richard Marvin Norberg was born July 25, 1934, in Sioux City, son of Marvin and Elizabeth (Danielson) Norberg. He grew up in the area and attended Sioux City Community Schools. He then enlisted in the U.S. Navy and served four years.
On April 16, 1957, he married Carole Dimmitt, They made their home in Sioux City. They later relocated to Boyden, Iowa, where they enjoyed their retirement. In 2017, the couple moved back to Sioux City.
Survivors include his wife; a son and daughter; three grandchildren; four great-grandchildren and a brother.
He was preceded in death by his parents.