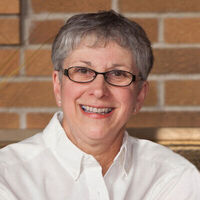 71
Sheldon, Iowa
June 15, 2020
Nancy VanBruggen, 71, of Sheldon, Iowa, passed away Monday, June 15, 2020, at Sanford Sheldon Hospital in Sheldon.
Funeral services were Monday, June 22, at Tabernacle Baptist Church, George, Iowa, with interment in East Lawn Cemetery, Sheldon.
Nancy Anne Marie Stoffel was born Sept. 23, 1948, at LeMars, Iowa, daughter of Florian and Irene (Hansen) Stoffel. She grew up in Sibley, Iowa, and graduated from Sibley High School in 1966.
In 1968, she married Doug Winkel. They lived in Sheldon, in Ashton, Iowa, Marshall, Minnesota, and Katy, Texas. in 1979. She moved back to Sibley in 1981.
In November 1987, she married Arthur VanBruggen. They lived in Boyden, Iowa, until 2018 when they moved to Sheldon.
Survivors include her husband; her sons, Brian (Kerry) Winkel of Waterloo, Iowa, Jed (Karey) Winkel of Spirit Lake, Iowa, Nathan (Laura) Winkel of Iowa City, Iowa, and Aaron VanBruggen of Sheldon; stepchildren, David (Sarita) of Massillon, Ohio, and Cindy (Nick) Keson of Alta, Michigan; 12 grandchildren and two sisters, Becky (Stan) McAndrews of Ames, Iowa, and Jean Vande Garde of Katy.
She was preceded in death by her parents, stepfather and brother, Nick Stoffel.