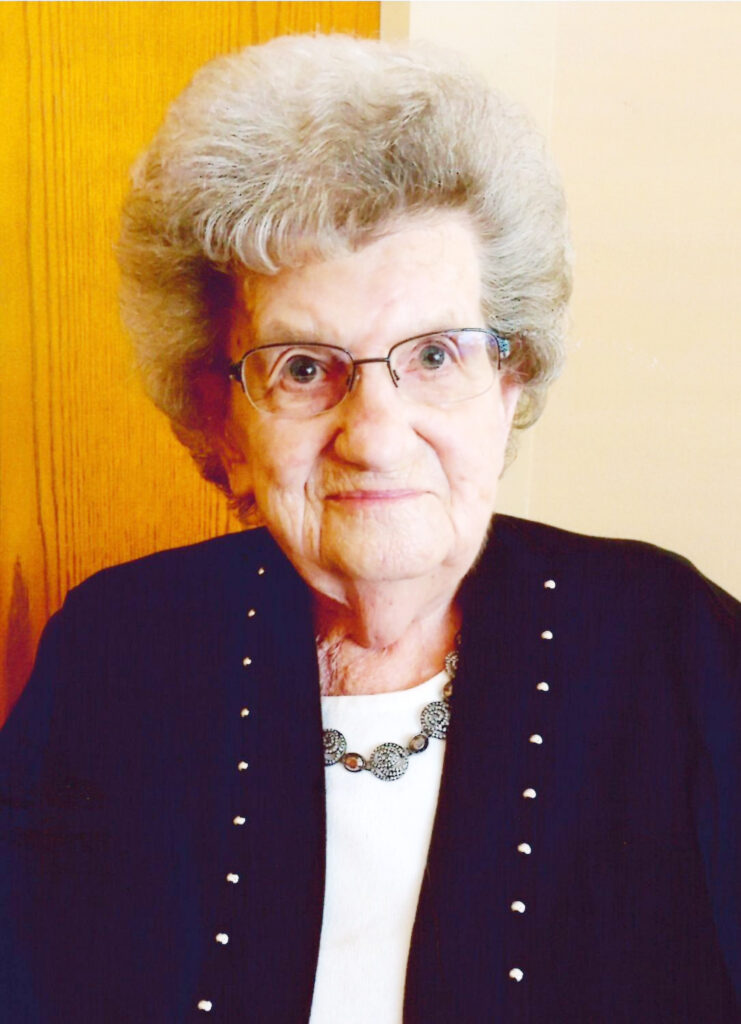 94
Rock Valley, Iowa
June 17, 2021
Margaret Vande Stouwe, 94, of Rock Valley, Iowa, died Thursday, June 17, 2021, at Whispering Heights in Rock Valley.
Funeral services were Tuesday, June 22, at Porter Funeral Home, Rock Valley, with interment in Valley View Cemetery.
Margaret Vande Hoef was born Nov. 1, 1926, near Sioux Center, Iowa, to Maas and Hattie (Bleyenberg) Vande Hoef.
On Sept. 17, 1947, she married Jake Vande Stouwe. They farmed near Hull, Iowa, 28 years before moving to Rock Valley in 1982. Her husband died Aug. 20, 2000. She lived the last six and one-half years at Whispering Heights in Rock Valley.
Survivors include her children, Sandra (Loren) De Jager of Hull and Greg (Eleanor) Vande Stouwe of Lansing, Kansas; seven grandchildren; 13 great-grandchildren; sevven stepgreat-grandchildren; one great-great-granddaughter; two sisters, Jeanette Van Kekerix and Henrietta Van Beek, both of Rock Valley; sister-in-law, Gert Vande Stouwe of Hull; two brothers-in-law, Gerrit (Lois) Vande Stouwe of Rock Valley and Clarence (Faye) Vande Stouwe of Apple Valley, California; and several nieces and nephews.
She was preceded in death by her parents, husband, three brothers, two sisters, five brothers-in-law and three sisters-in-law.